Community college connection - streamlining the transfer process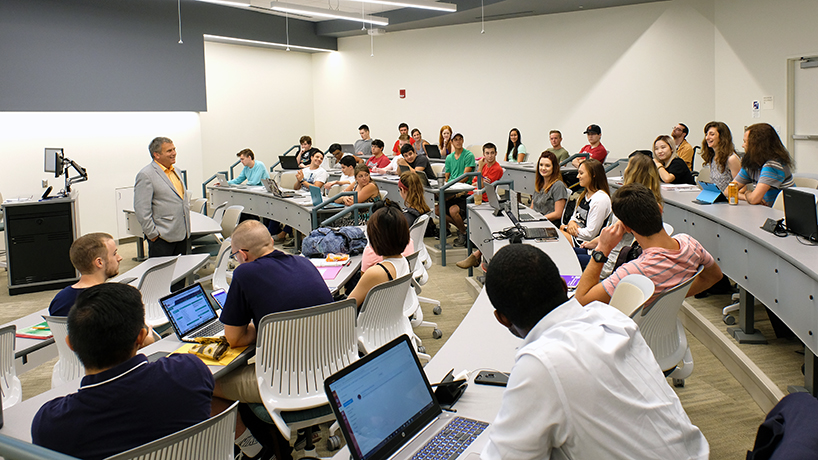 Community colleges serve as the academic home for more than 75,000 students in the state of Missouri and more than 21,000 of those students take advantage of the quality, access and affordability of the community colleges right here in the St. Louis region.
The University of Missouri–St. Louis has a long tradition of being the top destination for community college students who wish to continue their studies by transferring to a four-year baccalaureate-granting university. In fact, more than 70% of new undergraduate students that enroll at UMSL each year began their academic journeys at a community college.
Students from all backgrounds in the St. Louis region – as well as our region's workforce – benefit greatly from strong articulation agreements between community colleges and four-year public universities. Above all, it makes financial sense to streamline the transfer process. For students, that means they enroll in approved coursework at a community college that will easily transfer to a partner university. This helps students save time and money by efficiently transferring their earned credit toward earning a bachelor's degree.
Last week UMSL announced a transformative articulation agreement with St. Charles Community College, one that SCC administrators lauded as among their most significant agreements to date. This agreement simplifies the process for business students at SCC to seamlessly transfer coursework completed for their associate degree to UMSL.
Through the agreement, UMSL will allow SCC business students to apply 64 credit hours toward our bachelor's in business administration program. Given the proximity between SCC and UMSL, as well as the fact that there are several hundred SCC students declared as business administration majors, this agreement is significant and will undoubtedly help prepare the next generation of business leaders in our region and beyond.
By providing a clear and cost-effective pathway for SCC students to earn a high-quality, in demand bachelor's degree from UMSL, we open opportunities for students and their families while building a home-grown ecosystem of business professionals to lead the St. Louis region for years to come.
This is just one example of our forward-thinking articulation agreements. UMSL has agreements in place at 17 colleges, including St. Louis Community College, and we recently launched a new agreement with Lewis and Clark Community College to support students pursuing degrees in nursing.
Our goal is to give all students a clear and accessible pathway to earning their degrees so that they may go on to bring positive change and impact to our region, the nation and world.
Gratefully forward,
Kristin
---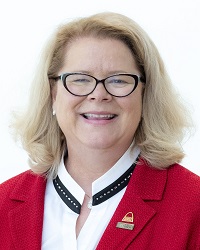 BY KRISTIN SOBOLIK
CHANCELLOR, UNIVERSITY OF MISSOURI–ST. LOUIS
New agreement helps St. Charles Community College business students transfer credits seamlessly to UMSL