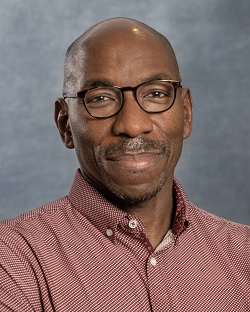 Derrick Freeman, M.Ed.
Director
derrick_freeman@umsl.edu
314.516.6568
Derrick serves as the Director and coordinates the Men's Empowerment Network (M.E.N.). He previously served as an Academic Coach and has been a team member for over seven years with a focus on providing comprehensive academic coaching. Prior to joining the office, he worked in Human Resources and the Office of Equal Opportunity and Diversity and has been affiliated with the campus for more than twenty-five years. He is an alumnus of the University with a Master's of Education in Clinical Mental Health Counseling and a Bachelor's Degree in Management and Organizational Behavior. Derrick is passionate about student success with a strong desire to support student achievement through academic, personal, and professional growth.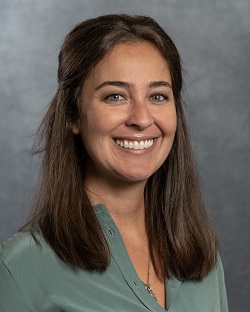 Rachel Gaglio, M.Ed.
Assistant Director
rgaglio@umsl.edu
314.516.5532
Rachel Gaglio serves as Assistant Director in the Office of University Student Support and committee member of the Women's Empowerment Network (W.E.N.). She earned a Bachelor of Journalism with an emphasis in Strategic Communication from the University of Missouri-Columbia and a Master of Education in Clinical Mental Health Counseling from the University of Missouri-St. Louis. Rachel is dedicated to supporting and empowering students as they achieve academic accomplishment and reach their collegiate aspirations.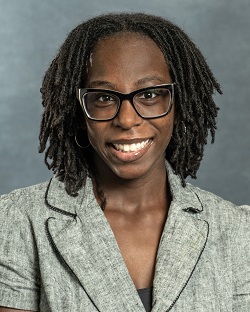 Janeen Hall, MSW
Success Coach
jnhall@umsystem.edu
314.516.4461
Janeen is an Success Coach with the Office of University Student Support. Before joining the team, she worked as a teaching assistant at the University Child Development Center, where she provided careful attention and instruction to preschoolers. She also worked as a senior student worker at Student Advocacy & Care, where she referred college students to a variety of resources on and off campus. During her undergraduate studies at UMSL, she earned her Bachelor of Social Work with a minor in psychology, as well as a Trauma Studies Certificate. She continued her education with the School of Social Work and obtained her master's degree with a specialization in family practice. Janeen is very passionate about working with students of all ages, creating equal access to high-quality education, and helping students reach their full potential.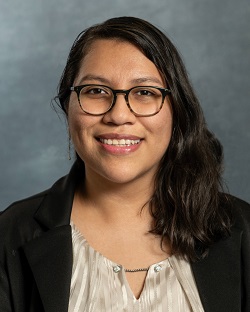 Natalia Mata
Success Coach
nmata@umsl.edu
314.516.6834
Natalia serves as an Success Coach for the Office of University Student Support. Natalia has prior experience working as an Academic Skills Consultant. As an Academic Skills Consultant, she guided students to campus resources and coached them in areas such as Time Management, Study Skills, etc. Natalia holds a Bachelor of Arts in Anthropology from Washington University in St. Louis. We are excited to have Natalia join our team and Natalia is excited to continue empowering students as they reach their goals and aspirations.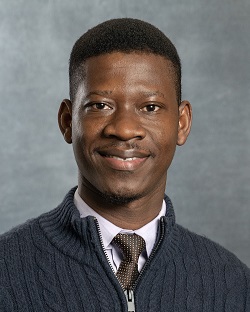 Abel Niyayegma 
Success Coach
abelyajabi@umsl.edu
314.516.6833
Abel serves as an Success Coach for the Office of University Student Support. He earned his bachelor's degree from the University of Missouri – St. Louis in Public Policy and Administration and a minor in International Relations in 2021 and is currently pursuing his master's degree in Information Systems and Technology here at UMSL. Before joining University Student Support, Abel worked for St. Louis Community College as a Student Recruiter, and as a Student Assistant for the Campus Life Department. Abel is passionate about supporting and empowering students to achieve goals and exposing them to all the resources UMSL has to offer to them as students.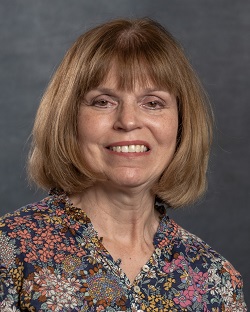 Karen Wawrzyniak
Office Support Staff Sr.
uss@umsl.edu
314.516.6807
Karen joined the University Student Support team in December 2012 as the Office Support Staff III. She has a Bachelor of Arts degree in English from the University of Missouri-Columbia in 1988. Before joining the department, Karen has more than sixteen years of administrative experience.