New User Setup: SSO, Password, Email, Multi-factor Authentication (MFA)
As a new student, you will want to activate your SSO username and password which serves as your official UMSL login for many of the tasks. You will need your student number (12345678) that was included in your Admissions packet or listed on your Triton Portal. Activating your SSO and password also creates your official UMSL email, which serves as the primary communication tool between you and UMSL.
Click the separate links to use these accounts. For additional assistance, watch the new user setup video below.
UMSL ITS Help Desk - If you continue to have any technology concerns, contact UMSL's Information Technology Help Desk at (314) 516-6034, stop by MSC 190 or email helpdesk@umsl.edu (Password-related requests are best handled over the phone or in person).
New User Setup - Overview Video

As an UMSL student, there are many programs and accounts you will want to get yourself acquainted with in order to communicate successfully with your teachers, peers and other offices. The University uses a variety of avenues to communicate with students. Please watch this video overview on how to setup your SSO, password, and UMSL email account. We will then provide an overview of how to log into our various portals with this login information.
Setup Multi-factor Authentication (MFA)

Multi-factor authentication (MFA), also known as two-step or two-factor authentication, adds a second layer of protection to your University account in addition to your username and password. This extra layer prevents anyone but you from logging in to your account, even if they know your password. A common example would be a verification code sent via text to your cell phone when you try to log on, which you then have to enter before access is granted. Multi-factor authentication requires a short registration process to connect your personal information to your account.
Where can I register if I haven't done it yet?
Register for Multi-factor Authentication
My phone number is wrong when I try to register. How do I change it?
Your number can be updated by contacting UMSL's Information Technology Help Desk at (314) 516-6034 , stop by MSC 190 or email helpdesk@umsl.edu (Password-related requests are best handled over the phone or in person).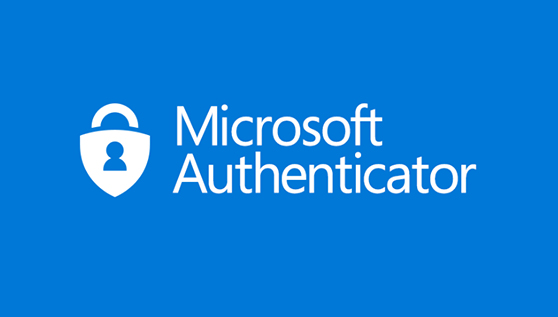 DOWNLOAD the mobile device app is the recommended method for verification. You can get the app through your device's app store by searching for "Authenticator App." More information can be found on the Microsoft website.
MyGateway Student Portal

MyGateway is our central portal for all UMSL student applications including student email access, Canvas course management, MyView enrollment and payment services, MyDegree academic progress, MyConnect advising services, MyDrive Google services and much more. SSO required.
UMSL Email & Microsoft Office 365
Go to the Office Portal
Enter your login with the format SSO@umsystem.edu
Click "Next".
You will be directed to authenticate your University credentials. Enter your password (same as UMSL password) and click "Sign In".
From there you can use the tools from a browser or you can download/install the applications on your computer.
For more information about Microsoft Office 365 and resources.
MyView Student Services
MyView is the portal for all UMSL self service applications including enrollment, paying for courses, financial aid, grades, emergency notification and more. Review this short video that provides a quick overview of how to provide eConsent and use this portal.
How To Setup UMSL MyDrive (Google Apps)
Login using your SSOusername@umsystem.edu and your password for UMSL. Login to UMSL MyDrive
Start using and collaborating with your account.
Please visit the Helpdesk if you need to reset your Google password.

Stay Connected with Zoom and Google Hangouts
Use these guides to setup a Zoom call or Google Hangouts chat to stay connected with your friends, fellow classmates, faculty and staff.
Virtual Backgrounds to Use on Zoom
Enjoy these great backgrounds of University of Missouri–St. Louis (UMSL) campus by downloading -  UMSL Virtual Backgrounds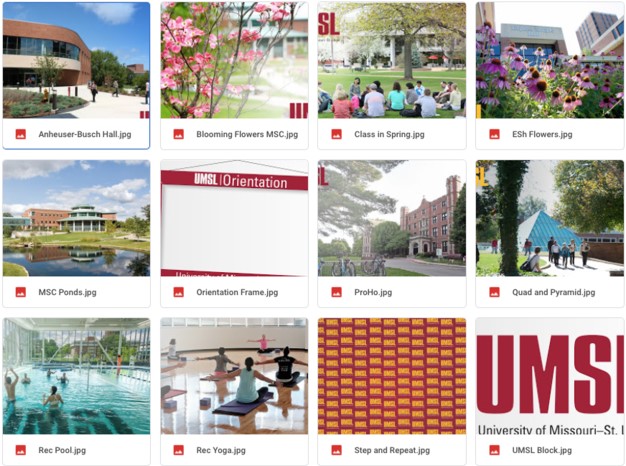 This site provides resources for students to help in the transition to remote and online instruction (internet access, managing your time, communication tips, staying organized as an Online Student, etc.).
Adding and Dropping Courses at UMSL Tutorial Videos
Use the walk-throughs below to help you add or drop a class or visit the Office of the Registrar's website for step by step instructions. It is strongly recommended that all students contact their advisor before adding or dropping classes. In addition, you should speak with your Financial Aid Coordinator to see if adding or dropping a course will impact your Financial Aid or any scholarships.
DIRECTIONS HOW TO ADD A COURSE
Guide on How To Add Courses - Please check out this step-by-step guide on how to add courses and/or see steps below. 
Login to MyView at http://myview.umsl.edu. Note: You have to agree to E-consent before the Self Service menu will be available for you if you are login in the first time.
Select Manage Classes tile on your Student Center view, see image below for an example.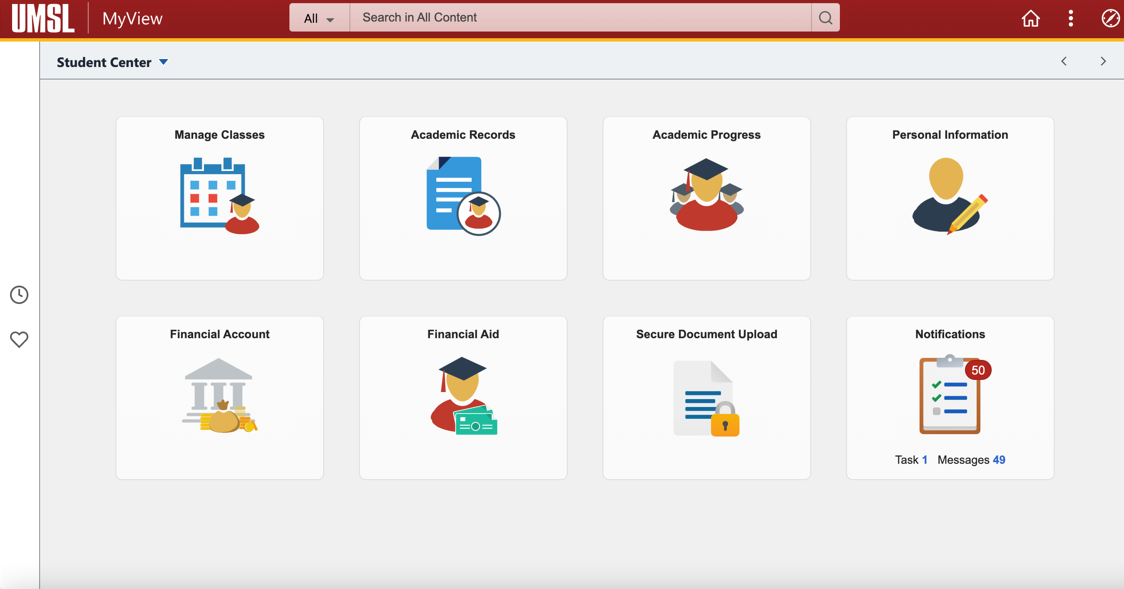 On your Student Center page, you will click on Enroll and proceed to Search for courses by using the Search Criteria to enter the Course Subject, Course Career and other Criteria. Then you will submit, confirm your classes in enrollment cart and view your final schedule. For more details, please review the step-by-step guide shared above. 
As a new student, you will need to meet with an Academic Advisor 1.1 to build your schedule and release a hold to finalize your schedule.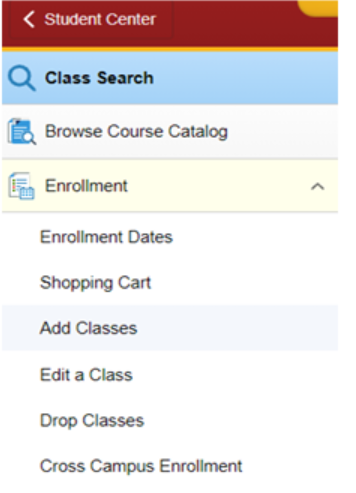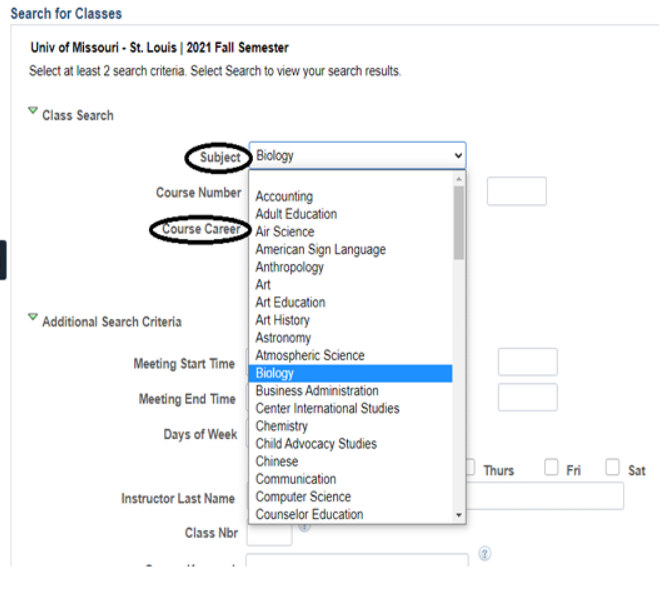 UMSL Schedule Planner Tutorial Video
Use Schedule Planner to find your ideal schedule. For a tutorial click below or visit the Office of the Registrar's page to learn more.
PLAN YOUR SCHEDULE
Schedule Planner (College Scheduler) is a program that is done in Planner by hitting the Register button, as seen below in image.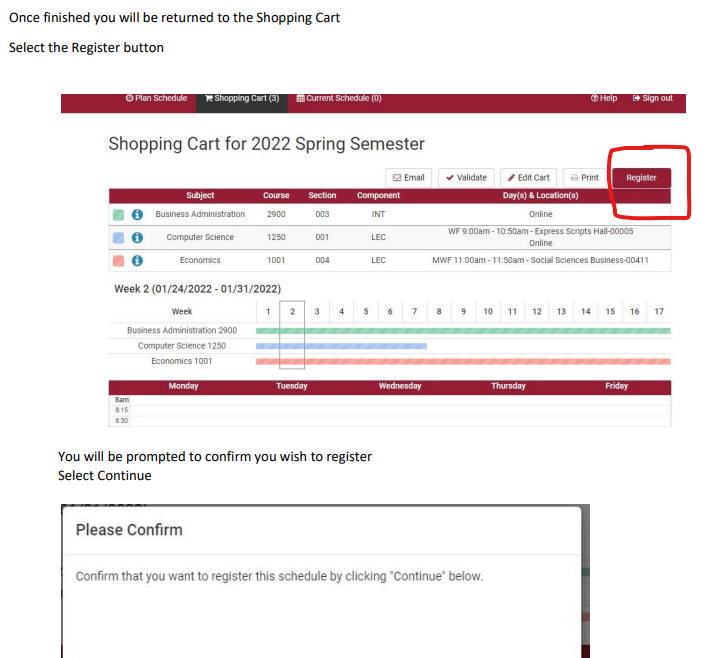 In addition, all students MyDegree mapper information automatically feeds to the schedule planner platform, see image below.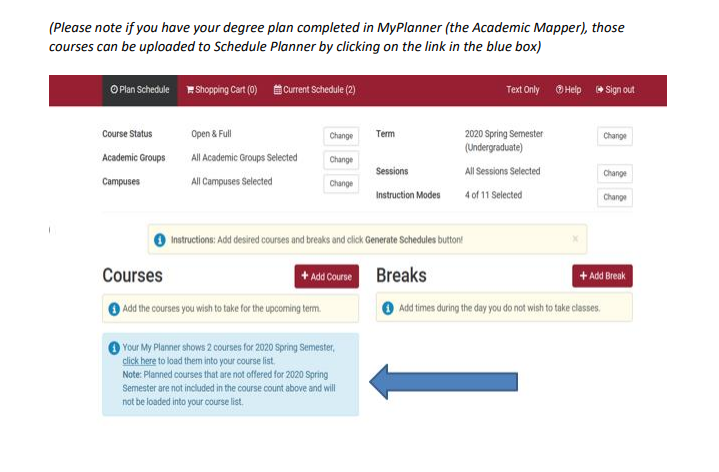 This Schedule Planner Guide file will provide step-by-step instructions on how to generate a schedule that best fits your needs. Here is a Video of General Schedule Planner from the College Scheduler to assist you. 
We recommend to take your potential class schedules to your academic advisor to help guide you for the correct classes, as each colleges/schools may vary on usage of this program.
Registrar Office | 269 Millennium Student Center | Phone: (314) 516-5545 | Fax: (314) 516-7096 | Email:  registration@umsl.edu 
Regular Office Hours: Mon - Tues.: 8am – 6pm. | Wed. - Friday: 8am - 5pm.