Fast-track your path to a career in education.
Now is the time to share your real-world experience with the students who can benefit the most from your leadership and perspective. If you're ready to make a positive impact on the lives of students, their families and your community, choose UMSL's Teach in 12 program. We can fast-track your path to a career in education with teacher certification in 12-15 months depending on the desired program.
If you are a prospective student with questions about program requirements, transfer credits, or other questions related to your application, fill out this form to contact our advising team.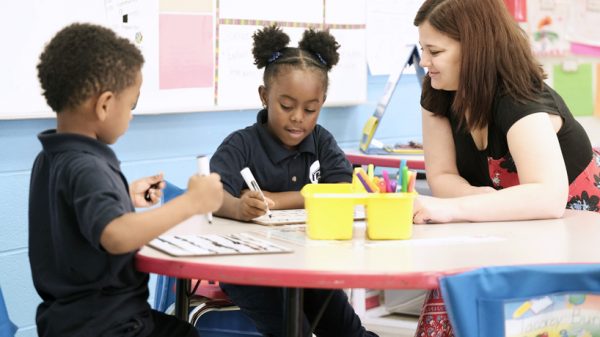 Jessica Ponder (right) left a job as an assistant manager at Schnucks grocery store to pursue teaching, her true calling.