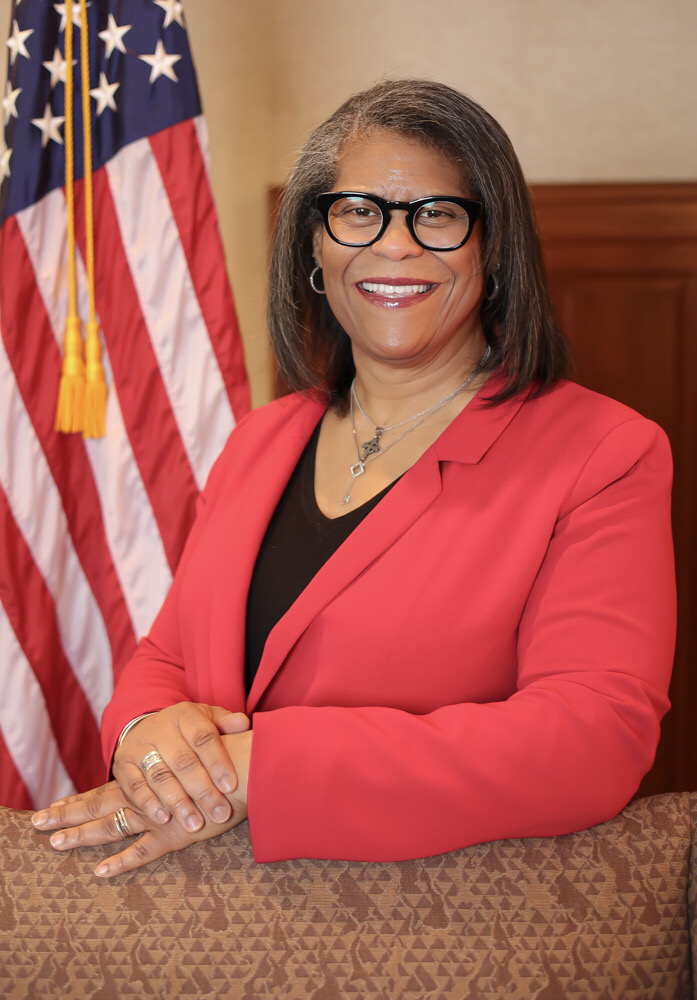 Chief Diversity, Equity, and Inclusion Officer and President, Greater St. Louis Foundation, Greater St. Louis, Inc.




An innovative catalyst, connector, results oriented, teacher and proven thought leader with an extensive background of success in building, leading and designing Diversity, Inclusion and Talent strategies and programs that increase revenue, deepen client loyalty, raise teammates productivity that ultimately correlates to better engagement and retention.
As Chief Diversity, Equity, and Inclusion Officer and President, Greater St. Louis Foundation, Greater St. Louis, Inc., Patton is responsible for the strategic direction and management of diversity, equity, and inclusion and workforce/talent for the business community in the Saint Louis region through training, convening and consulting and regional economic inclusion initiatives. She is the first Executive Director of the Initiative. She is founder of the Initiative Fellows Program (a yearlong leadership development experience) and Gateway Connections (a welcoming orientation for professionals of color.) Currently, creating new economic opportunities through business diversity/inclusion/equity and workforce development. She is responsible for overseeing the strategy development and execution in these 5 strategic functional areas: multicultural leadership development programming and relationships, workforce strategies, inclusive business solutions (business growth and development), talent attraction and diversity, equity and inclusion with individualized targets in each functional area.
Patton's work was featured in the May 2008 edition of Black Enterprise Magazine. She has also been featured in 2013 in Diversity Inc.com magazine "How to Create a Diversity-Friendly City." She is leading, serving and making a sustainable difference in the business community she serves.
Prior to being appointed in April 2002 to her current position, Patton served as Vice President – Telephone Banking Change Management for Bank of America – Nationally and was responsible for the management of large projects as they related to sales and marketing initiatives in the call/contact centers.
Patton has held numerous management positions with St. Louis Regional Chamber, Bank of America and AT&T (formerly SBC and Southwestern Bell). She served as Senior Vice President-Inclusion and Talent Attraction, Vice President – Supplier Diversity and Development, Midwest Region; Vice President – Network and Desktop Technology, Midwest Region; Director – Product Management (Advance Intelligent Network Products) and Process Specialist – Information Systems. Patton is a proven professional is the areas of cost accounting, project management, process management, strategy development, supplier diversity and data center operations and technical support.
She serves as an adjunct professor at the George Warren Brown School of Social Work at Washington University in St. Louis. She has also served as an adjunct instructor at Harris Stowe State College and Saint Louis Community College at Forest Park in the fields of management, accounting, information technology, business administration., leadership and social justice and human diversity.
Patton has received numerous awards and distinctions, including:
2005-2011 Civil Service Commissioner, Metropolitan Sewer District of St. Louis
2022 National Council of Community and Justice (NCCJ) Lifetime Achievement Award
2022 Dr. R. Jerome Williams, Sr. Leadership Award for Excellence in Diversity and Inclusion, Royal Vagabonds Foundation, Inc. and Royal Vagabonds, Inc.
2021 St. Louis Business Journal Most Influential Woman in Business Award
2021 Webster University Champion for All Award
2019 Girls Inc. Strong, Smart and Bold Award
2019 DELUX Magazine Power 100 Distinguished Award
2018 National Coalition of 100 Black Women Metropolitan St. Louis Chapter Exemplary Leadership Award
2017 St. Louis Small Business Monthly Wonder Women
2015 Howard University School of Business Alumni Exemplar
2012 St. Louis Community Empowerment Foundation Salute to Women in Leadership Business Leadership Award
2012 Top Ladies of Distinction, Inc. Unsung Heroine Award
2011 St. Louis American Foundation Non-Profit Executive of the Year
2010 Women of Women of Achievement for Women's Empowerment
2008 St. Louis Business Journal Most Influential Minority Business Leader
2005 Washington University in Saint Louis George Warren Brown School of Social Work Danforth Urban Fellow
2000 MBE Coordinator of the Year, Saint Louis Minority Business Council
2000 Special Leader in Business/Corporate, YWCA of Metropolitan Saint Louis
1992 – 1993 Graduate of the FOCUS St. Louis Leadership Saint Louis Program
1991 Graduate of the CORO Women in Leadership Program
Recognized as "Women Who Means Business" in the Minority Business News USA
Patton has served on numerous boards and board committees and is currently on the board of directors for the United Way of Greater St. Louis, Urban League of Metropolitan St. Louis, Regent-Harris Stowe State University, Vice Chair-Joint Governing Board-Normandy Schools Collaborative, St. Louis Delta Foundation, Former Trustee-Fontbonne University, and Former Board of Visitors for Howard University School of Business. She is also a member of Delta Sigma Theta Sorority, Inc.-St. Louis Alumnae Chapter and member of the Education Committee. She is active her beloved alma mater Howard University Alumni Club of St. Louis where she was a past President and creator of the scholarship fund challenge.
Patton is a native of Saint Louis, Missouri and holds degrees from Washington University in St. Louis George Warren Brown School of Social Work (MSW) with an emphasis in Social and Economic Development, Webster University (MA) and Howard University (BBA) and has done post graduate studies in Business Management. Patton holds a Honorary Doctor of Humane Letters (DHL) (Honoris Causa) from Harris Stowe State University. Patton is currently enrolled at Eden Theological Seminary. Patton enjoys spending time with family and friends, traveling to new and different places especially those with water, reading, sports, working out and helping others through enlightenment, engagement, empowerment and influence.