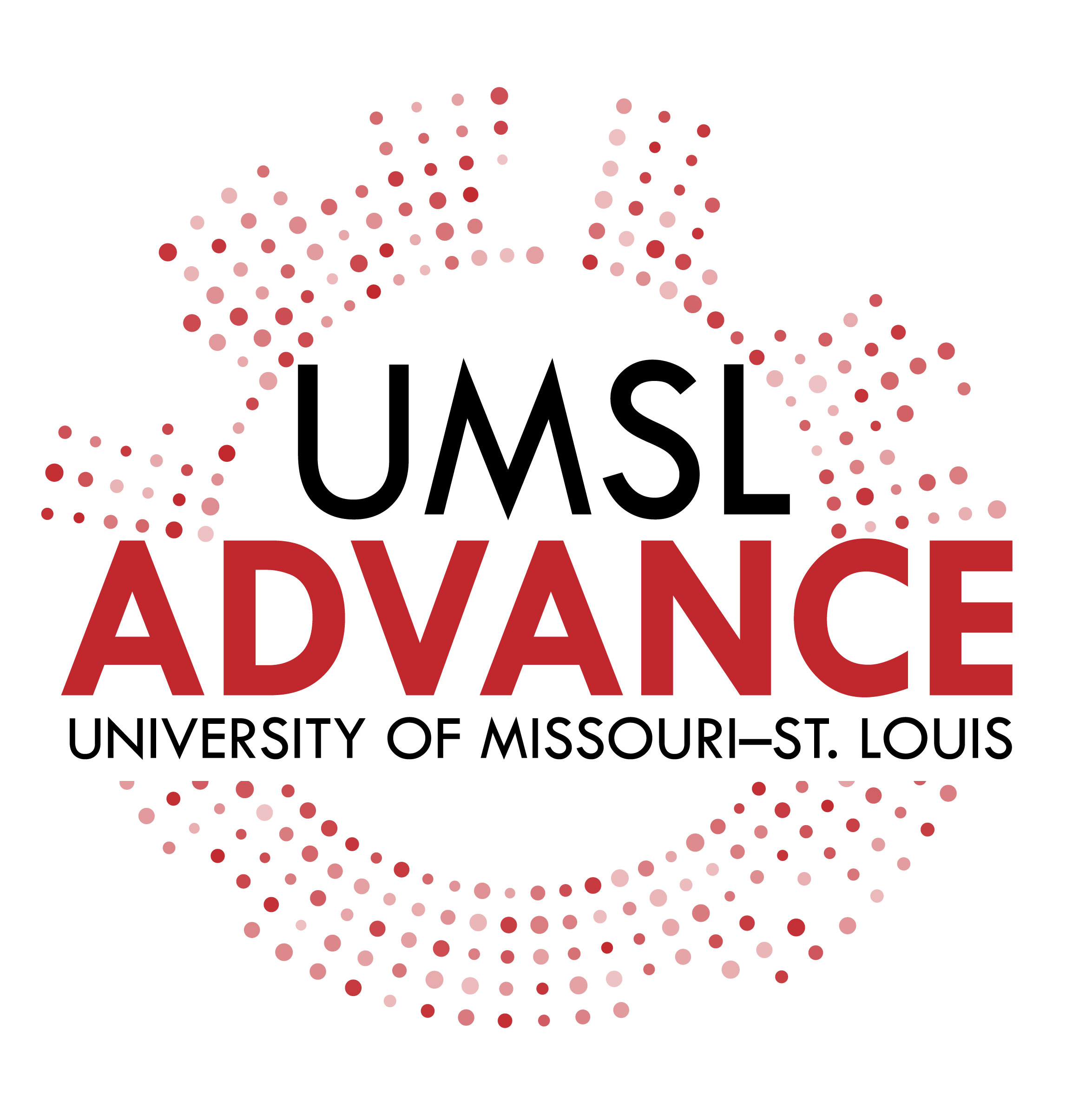 In Fall 2020, the National Science Foundation awarded the University of Missouri–St. Louis (UMSL) $1M for its proposed multi-year NSF ADVANCE Adaptation project: Advancing Equity for Black, Hispanic, and Other Women in STEM Academic Careers through Organizational Change at an Urban Public Research University.
The overarching goal of UMSL ADVANCE is to develop and enhance institutional structures, policies, and processes that will lead to gender equity among STEM faculty and cultivate an organizational climate where women as well as African Americans, Hispanics, and other historically underrepresented groups in STEM, Social & Behavioral Sciences (SBS), and other areas will thrive.
ADVANCE Structure
UMSL ADVANCE consists of the three interconnected action components that serve as the core of the project to realize our vision and goals. Leaders overseeing these components are members of the ADVANCE Implementation Team, which is responsible for overseeing the performance of the components, defining strategies, and initiating policy change. The External Advisory Board, comprised of nationally known scholars and administrators with ADVANCE experience or expertise in the intersection of gender and race/ethnicity, assess our initiatives and provide feedback to the UMSL ADVANCE Team. The Internal and External evaluators provide direct feedback on the effectiveness of the ADVANCE program along with its specific initiatives and strategies.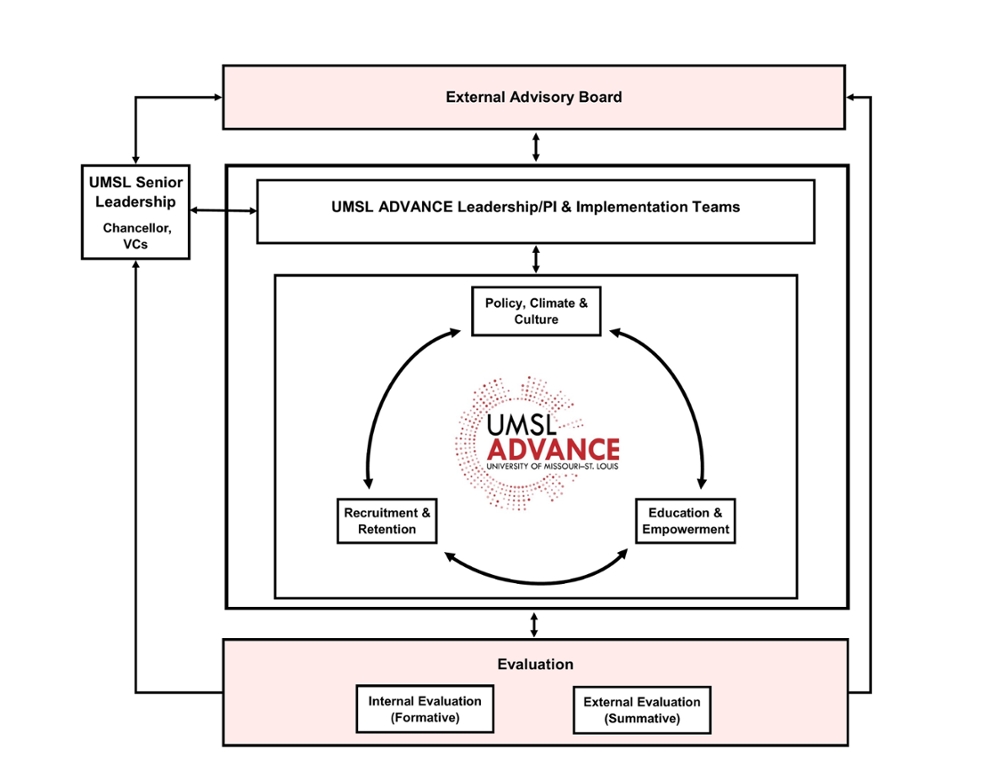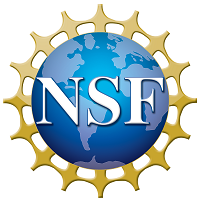 About NSF ADVANCE
The goal of the National Science Foundation's (NSF) ADVANCE program is to increase the representation and advancement of women in academic science and engineering careers, thereby contributing to the development of a more diverse science and engineering workforce.