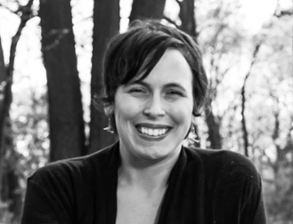 Associate Professor
455A Lucas Hall
314-516-5591
obermarkl@umsl.edu
PhD, English (Rhetoric, Composition, and Literacy), The Ohio State University
MA, English (Language and Literature), University of Missouri-Kansas City
BS, Secondary English Education, University of Missouri-Columbia
As a specialist in Rhetoric and Composition, Lauren Obermark is broadly interested in how people communicate, whether that communication is written, oral, visual, or a combination of modes and media. She is particularly committed to teaching and researching ethical, civil, and meaningful communication practices in both academic and public contexts. 
With that commitment in mind, her research seeks models and methods to improve the current state of public discourse and engagement in the United States. She is currently completing a book entitled Revising Rhetorical Education: Museums and Pedagogy, which shares rhetorical case studies of national historical museums, focusing on the ways these sites shape civic engagement and offer new insights to scholars and teachers of rhetoric.
Additional research and teaching interests include: rhetorical theory, disability studies, feminist rhetoric(s), writing program administration, and composition theory and pedagogy.
Recent Publications
"Mad Women on Display: Practices of Public Rhetoric at the Glore Psychiatric Museum." Reflections: A Journal of Public Rhetoric, Civic Writing, and Service Learning. December 2014.
"Moving from the 'One and Done' to a Culture of Collaboration: A (Re)Theorization of Professional Development for TAs." WPA: Journal of the Council of Writing Program Administrators. Fall 2015.
Recent Presentations 
"In the Shadow of Ferguson." Community Writing Conference, Boulder, CO. October 2015. 
"Disrupting the Kairotic Space of the Graduate Seminar." Conference on College Composition and Communication Convention. Tampa, FL, March 2015.
"Expanding the Canon of Memory: A Case Study of the Oklahoma City National Memorial Museum." Rhetoric Society of America Conference, San Antonio, TX, May 2014.
"From the Museum to the Writing Classroom: Connecting Public and Academic Pedagogies." Conference on College Composition and Communication Convention. Indianapolis, IN, March 2014.
Recent Courses
First-Year Writing 
Junior-Level Writing
The New "Normal": Introduction to Disability Studies 
Rhetoric and Social Justice 
Teaching College Writing 
In the News
Gallery Walk Boosts Disability Studies Projects Beyond Seminar (UMSL Daily)
Rhetorician Earns Teaching Award, Motivates Students as Writers, Citizens (UMSL Daily)
Passenger Profile: Lauren and Carter (The Official Blog of Metro Transit-St. Louis)
For more information, please visit Lauren's website