UMSL's Degree in 3 options provide an accelerated degree path for highly motivated students in select academic programs. Enjoy the experience of a traditional, four-year degree with the benefits of a three-year fast track to life after graduation.
ACCELERATED PROGRAMS
DID YOU KNOW?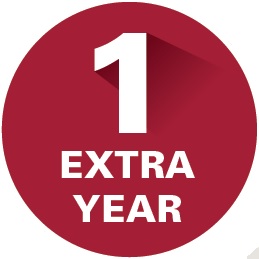 The cost of just one extra year at any university can really cost you over a lifetime.

$
$128
,000
in lost wages, benefits and retirement contributions over the course of a lifetime according to Complete College America.
Why? Because you're not yet in the workforce. UMSL's Degree in 3 gets you into the workforce faster, setting you up for saving, not spending.
It's faster
than you think. Complete your undergraduate degree in just three years in a well-paced, accelerated format.
It's closer
than you think. Whether you live in UMSL's suite-style residence halls or commute to campus, you'll find all the makings of a traditional college experience right here in St. Louis. Sports teams. Recreation opportunities. Greek life. Homecoming and Mirth Week. It's all available at UMSL.
It's more affordable
than you think. UMSL offers one of the lowest tuition rates in the St. Louis region, and the accelerated path makes it even more affordable. Think about pairing savings with the advantages and prestige of a degree from a four-year research university.
It's more flexible
than you think. Take courses year-round or in a traditional, two-semester-per-year format. Online, blended and eight-week formats are also available.
It's more connected
than you think. Ever notice all of those UMSL stickers on cars around the city? UMSL has the largest alumni network in St. Louis. Over 70,000 strong. The possibilities for networking and career opportunities are endless.
ALREADY EARNING COLLEGE CREDIT?
The Advanced Credit Program (ACP) at UMSL is a dual credit program that offers qualifying, high-caliber high school students in select schools the opportunity to earn college credits and become familiar with the college experience while still in a high school setting.
Degree in 3 is a perfect fit for students who have earned early college credits and want to seamlessly apply those credits toward a four-year degree at UMSL.
TAKE THE NEXT STEP
Contact us to learn more about Degree in 3 programs at 314-516-7005 or degreein3@umsl.edu.