Learn online, on your time.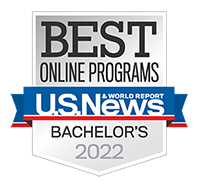 Tackle coursework from anywhere and as your schedule permits. Our flexible online course and degree offerings are designed to help you balance work, family and school responsibilities. If you are an out-of-state or traveling student, our online courses can help you stay on track with your studies. Taught and supported by our professional eLearning faculty and staff, our online programs are ranked in the top 15% in the nation by U.S. News and World Report. Whether you're wanting to take just a few courses, or complete your entire degree program online, UMSL will meet you when and where you want. 
Take the next step
Request more information below:
Loading...