Please see the attached file for the days and times that psychology peer tutors are available to work with you on study and support and tutoring needs: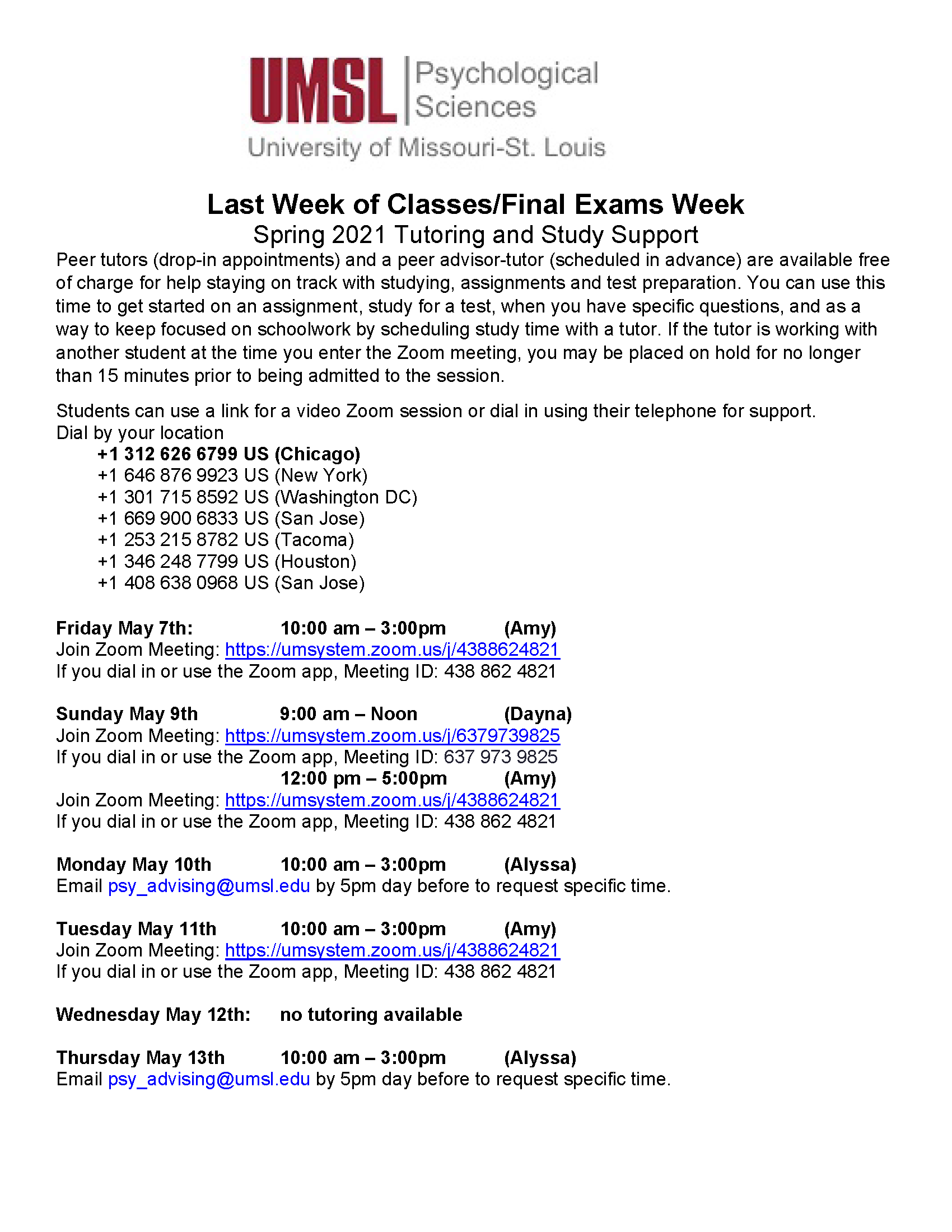 To print the above schedule, please click here.
For feedback, suggestions, and complaints regarding Psychology tutoring service, please contact Dr. Ann Steffen, Psychology Advising Coordinator.
STAC peer tutoring 
For Spring 2021, online tutoring for psychology courses is available from the UMSL University Tutoring Center.