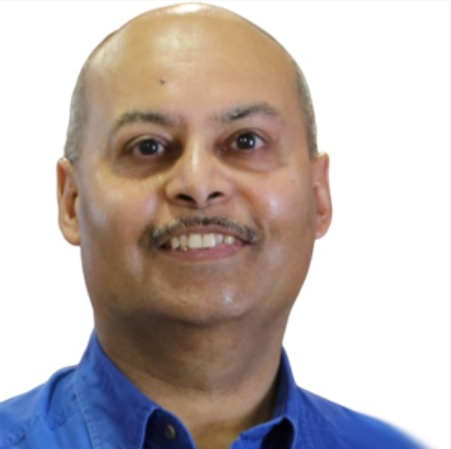 Dr. Sanjiv Bhatia, 2023-2024 Senate/Assembly Chair

The Faculty Senate of the University of Missouri-St. Louis (UMSL) represents the faculty in relation to the issues and topics delegated to it in the University's Collected Rules and Regulations. It is composed of about 40 faculty members elected by their academic departments or colleges. The University Assembly includes student and staff representatives and administrators, in addition to the members of the Faculty Senate. The two bodies collectively represent the interests of the faculty, students, and staff of the University of Missouri-St. Louis -- a premier urban research university. Both the Senate and Assembly advise the Chancellor and other senior administrators as well as the UMSL faculty as a whole on questions of UMSL policy. They also initiate recommendations concerning changes in UMSL policy for consideration and appropriate action by the Chancellor or the faculty. The Senate meets four times each semester and the Assembly meets at least twice.
This is an exciting time for UMSL as the university celebrates the 60th anniversary of its founding. During this time, UMSL has been instrumental in advancing the prosperity of the St. Louis region and Missouri by educating a large number of students. We have a vibrant and diverse student body, bringing together individuals from various backgrounds, cultures, and experiences. Our students are driven by a thirst for knowledge, personal growth, and the pursuit of their passions. Their enthusiasm and eagerness to learn create a dynamic atmosphere that fosters creativity, collaboration, and innovation. The students' energy and dedication not only enrich their own educational journey but also contribute to the overall vitality and spirit of the university as a whole. They are mentored by our faculty who possess a wealth of knowledge, expertise, and dedication to their respective fields. Our faculty have a passion for teaching, research, and mentoring and they create a positive and stimulating learning environment, inspiring students to achieve their academic and personal goals. Their commitment to academic excellence and willingness to support students' growth make them invaluable assets to the university community. The staff at UMSL plays a vital role in creating a nurturing and supportive environment for students and faculty. Their dedication and hard work behind the scenes are essential to the smooth functioning of the university.They are instrumental in maintaining campus operations, assisting students with various needs, and providing essential services that enhance the overall educational experience. All this has resulted in a robust and vibrant alumni network in the region.
I am honored to be elected to serve as Chair of the Faculty Senate and University Assembly in 2023-2024. I will work hard to achieve the goals of the faculty, staff, and students of the University of Missouri-St. Louis and support the university in service to the St. Louis region and the State of Missouri. As we leave the pandemic in our rear-view mirror, I hope to meet and know more of our students, faculty, and staff on campus. If you have questions about the University Assembly or Faculty Senate, please contact us via senate@umsl.edu.

Sincerely,
Sanjiv Bhatia, Professor
Chair, Faculty Senate and University Assembly