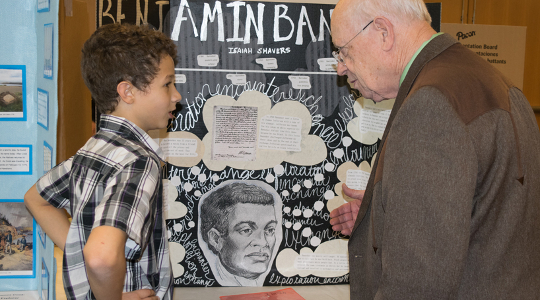 National History Day
National History Day in Missouri (NHDMO) is a yearlong history education program, sponsored by The State Historical Society of Missouri, in partnership with the Missouri Humanities Council. The program encourages young people to explore history and teaches them to understand historical issues, ideas, people and events.  It is the state affiliate of National History Day.

James Neal Primm Lecture
Each year this series brings to St. Louis a distinguished historian to share his or her current research through public lectures, seminars, and informal meetings. It is intended to honor James Neal Primm, Curators' Professor Emeritus of the University of Missouri - Saint Louis.

Virtual City Project
The Virtual City Project employs three-dimensional imaging technologies to create electronic representations of lost historic landscapes, including Saint Louis areas Riverfront District, Old North Saint Louis, Old Courthouse Area, and others. Utilizing our palette of editing tools, users can create their own 3-D cities. Note: Users must have Google Earth on their computers in order to view these files.