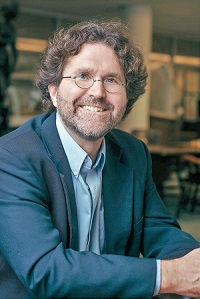 Kevin Jon Fernlund, Ph.D
Professor of History

Kevin Jon Fernlund was born on September 5, 1959, in Ramsgate, England, UK, and became a naturalized U.S. citizen in 1963. His adoptive parents were Douglas Fernlund, a combat airman in the U.S. Air Force born in 1932, and Shirley Fernlund (née McFarland) born in 1928. She worked as a medical transcriptionist.
Fernlund attended public schools in Tucson, Arizona, and graduated from Sunnyside High School in 1977.  He went to Northern Arizona University where he had the good fortune to receive a traditional liberal arts education.  He majored initially in anthropology but changed to history. He studied Europe and the British Raj and received his B.S. degree in 1981 and his M.A. degree in 1983.  His mentors were George Lubick and John Nicolson. He learned the historian's craft from the Arizona and military historian, Andrew Wallace.
In 1985, at the University of Arizona and under the guidance of Paul Robinson, Fernlund completed Arizona's social studies certification process.  He went on to teach at Tuba City High School on the Navajo Indian Reservation and at Coconino High School in Flagstaff, Arizona, before going back to graduate school in 1987 to study for his Ph.D. in history.
At the University of New Mexico, Fernlund turned from European history to North American history, specializing in the American West and Modern U.S. He minored in Modern Latin America, with an emphasis on Mexico. He was deeply influenced by Richard Etulain's historiography, by Gerald Nash's thesis on the socio-economic development of the American West, by Ferenc Szasz's "old" U.S. intellectual history, by Howard Rabinowitz's brilliant seminar on Southern history, and by the logic and clarity of Melvin Yazawa's lectures on Colonial America.
For his dissertation, which he later turned into a book, he wrote a biography of William Henry Holmes (1846-1933), whose life he found animated these ideas. Holmes was an American explorer and cartographer, a scientific illustrator and artist, a geologist and influential expert on the antiquity of humans in the Americas, as well as a pioneering and innovative curator in anthropology, archaeology, and natural history at the Smithsonian Institution in Washington, D.C., and at the Field Museum in Chicago.
Fernlund took his Ph.D. in 1992, when he entered what was a very tight job market in higher education. He taught at colleges in Colorado, Oklahoma, and North Dakota, before being offered his current teaching and research position at the University of Missouri – St. Louis in 2002.  He was tenured and promoted to Associate Professor in 2005 and promoted to Full Professor in 2011.  Among his contributions to UMSL's curriculum is Big History, a popular interdisciplinary course that integrates natural history and human history into a grand narrative of increasing complexity, from the Big Bang to this morning's breakfast.
In addition to teaching, he has authored William Henry Holmes and the Rediscovery of the American West (University of New Mexico Press, 2000).  The book was short-listed for the Evans Biography Award in 2000 and was named an "Honor Book" in the Denver Public Library's Caroline Bancroft History Book competition in 2001. He later wrote Lyndon B. Johnson and Modern America (2009) for the biography series of the University of Oklahoma Press, which is now available in paperback or as an online book. He has also edited two books: The Cold War American West, from 1945 to 1989 (University of New Mexico Press, 1998), which was a collection of original essays and maps, as well as Bedford/St. Martin's document reader, Selected Historical Documents to Accompany America's History, Volume 2: Since 1865 (the 2004, 2008, and 2011 editions).  His latest book is A Big History of North America, from Montezuma to Monroe (University of Missouri Press, 2022).
Fernlund has traveled widely. He has visited, stayed, studied, or taught in the Asian countries of Japan, Vietnam, and Thailand; the European countries of Greece, Spain, England, France, the Netherlands, Belgium, Austria, and Italy, including Vatican City; the North American countries of Mexico, the United States, and Canada, including Hawai'i (Kauai, Oahu, Maui, and the Big Island), Alaska, Québec, and the Yucatán; the Central American countries of Costa Rica and Panama; the South American countries of Chile and Argentina; and the West Indian islands of Jamaica, St. Kitts and Nevis, Aruba, and New Providence.
From 2001 to 2002, Fernlund was a Senior Fulbright Scholar in Vietnam. He lectured on U.S. history and served as a curriculum consultant at Vietnam National University in Hanoi and lived in the Quang Ba area. And between 2006 and 2012, he directed the Western History Association.