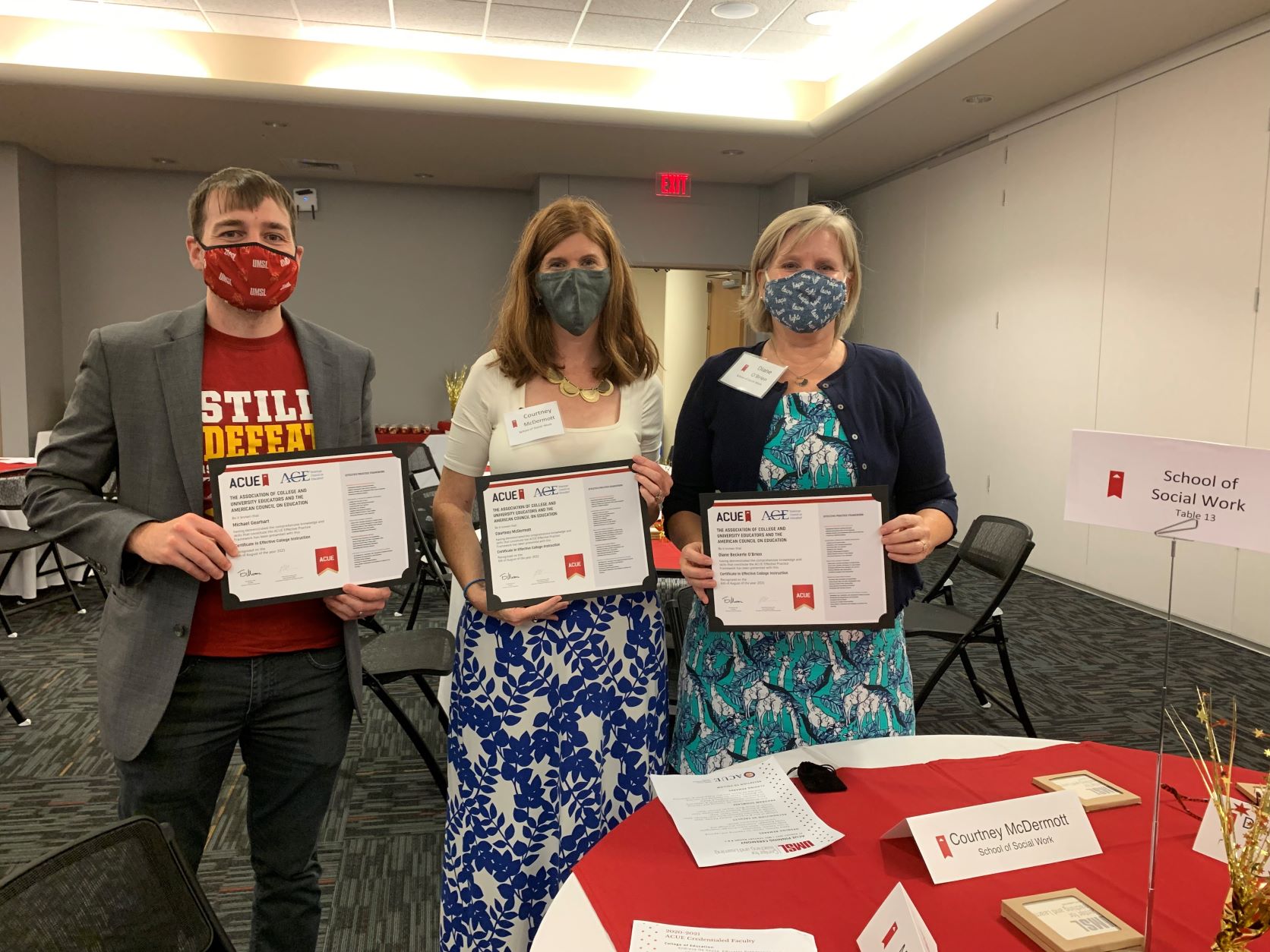 Social Work Spotlight
UMSL honors faculty completing ACUE's Effective Online Teaching Practices program
The event was held in recognition of 42 faculty members who demonstrated their commitment to teaching excellence by completing a year-long program in Effective Online Teaching Practices organized by the Association of College and University Educators. Among the 42 honorees were the UMSL School of Social Work's very own Assistant Professor Michael Gearhart, Ph.D., Associate Teaching Professor Courtney Mc Dermott, and Associate Teaching Professor Diane O'Brien.

MSW Information Meeting

@ Mineral Area College
The School of Social Work, in partnership with Mineral Area College, invited prospective students who hold a bachelor's degree in social work and are interested in pursuing a Master of Social Work degree to learn more about the program during an informational meeting. To learn more about the MSW program and when the next meeting will be, visit our MSW page or follow us on Facebook, Twitter, or Instagram. Read more about this event on the UMSL Daily news page. View Here
Providing

 
Affirming Care
Social Work alumni Sarah E. Bruno, MA, LCSW and Vincent Mazzoccoli, MSW lead a discussion on how to provide affirming care to transgender and non-binary clients at the Behavioral Workforce Education (BWHET) virtual seminar. Sarah is a behavioral health clinician and member of the World Professiona Association of Transgender Health (WPATH)  and Vincent is a support manager at St. Louis Arc. See the full presentation in our media library. View Here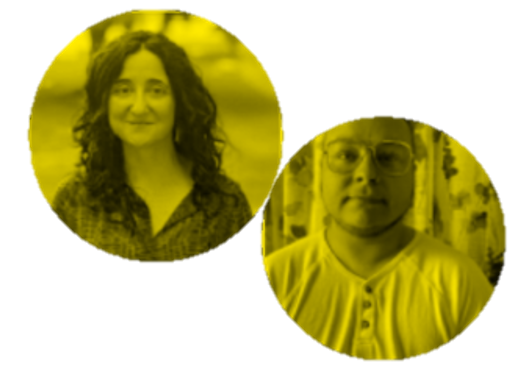 Empowering

Future 

Generations
"Adeline S. Ibrahim founded The Future Generation Girls, an outreach program to empower young women and connect them to community resources. She graduated this weekend with a BSW and minor in psychology." - UMSL Daily  View Here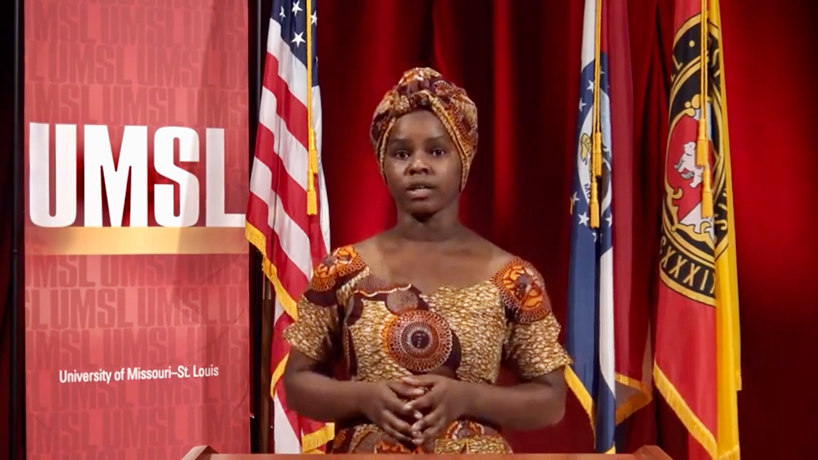 Creating

Opportunites
Dr. Lois Pierce, founding dean, and professor emerita presented a history of UMSL's collaborative work with the University of Western Cape (South Africa). She and other System colleagues were instrumental in implementing the partnership with the international university that has resulted in study abroad opportunities for students and research and teaching engagement for faculty.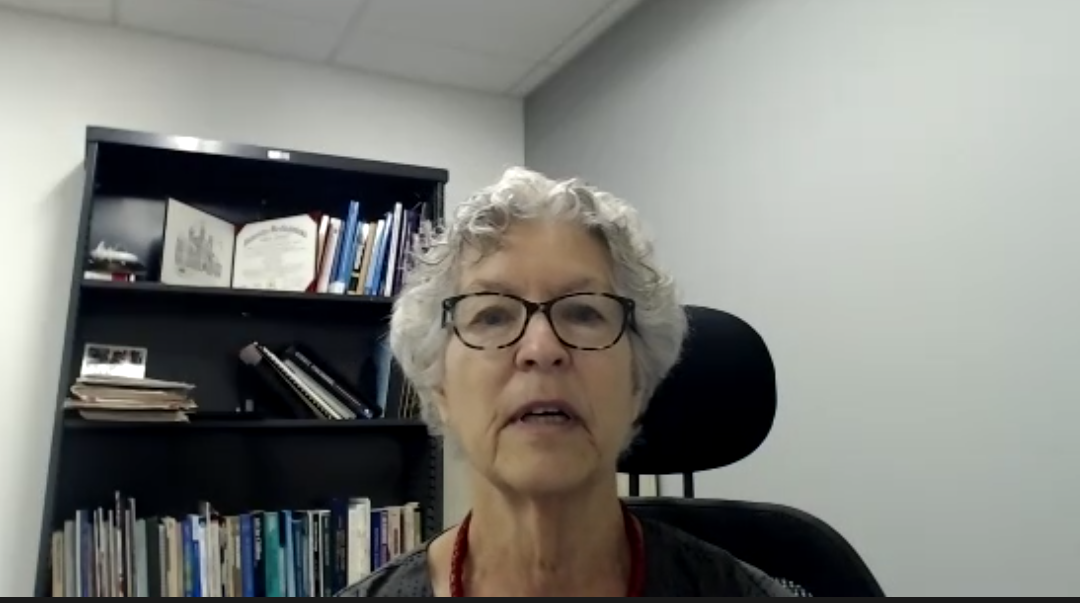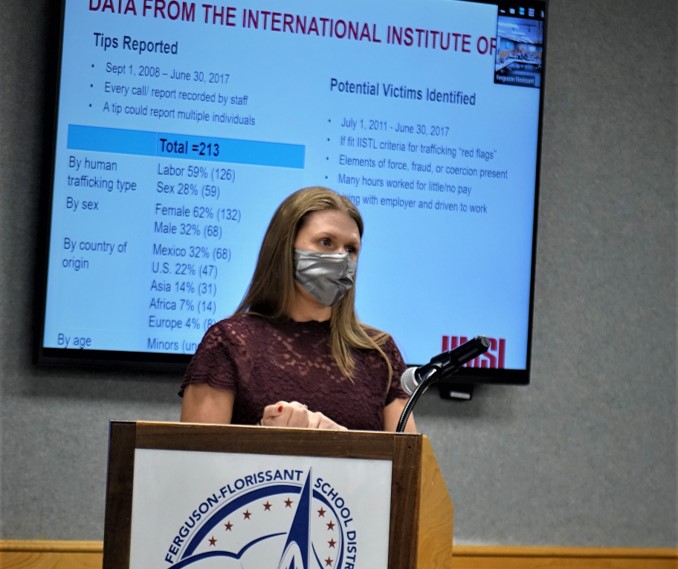 Impacting

 

Community
Dr. Erica Koegler, a representative of the Human Trafficking Collaborative Network (HTCN) and assistant professor of Social Work, gave a  co-presentation with Rumi Price, the founder of HTCN based at Washington University, on the landscape of human trafficking in St. Louis and Missouri to the Ferguson Florissant school district board meeting on Wednesday, August 25th. The school district is interested in learning how to prevent and protect its students from human trafficki

Our BSW and MSW programs are both fully accredited by the Council on Social Work Education.