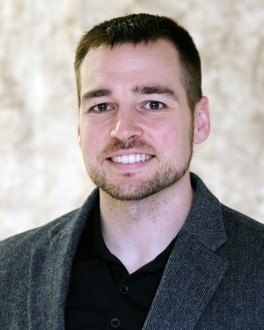 Meet Assistant Professor Michael Gearhart 
Dr. Michael Gearhart received his Ph.D. in 2017 from the Jack, Joseph, and Morton Mandel School of Applied Social Sciences at Case Western Reserve University.  His research focuses on collective actions in communities, the relationship between the criminal justice system and communities, and equity and inclusion.  He is currently collecting data on residents' perceptions of the development in Ferguson with an emphasis on police-resident relationships.
Dr. Gearhart's practice experience includes working as a research associate for Leverage Point Development Inc., co-facilitating cognitive behavioral therapy groups for individuals in jail who meet criteria for psychosis and serving as a diagnostician for an enhanced re-entry model for individuals leaving jail who meet criteria for mental health and substance use issues.
CONTACT:
Phone: 314-516-5039
Office: 492 SSB
Office Hours: By appointment.