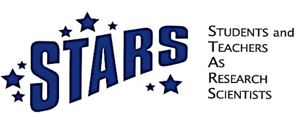 2020 STARS Program

June 08 - July 17
CANCELLED 
Due to the current COVID-19 Global Pandemic, the Univeristy of Missouri - St. Louis has decided to suspend all in-person learning for the Summer 2020 semester. This encompasses any University sponsored programs, including STARS. If you have any questions, please contact Sara Welch at snwbp3@umsl.edu. If you have already applied for the 2020 STARS Program, you will be receiving the letter below:
The Students and Teachers as Research Scientists (STARS) Program offers academically-talented students who are entering their senior year of high school a rare opportunity to work within a laboratory research setting with top scientists at Donald Danforth Plant Science Center, Saint Louis College of Pharmacy, Saint Louis University, Washington University in St. Louis, and the host institution, the University of Missouri-St. Louis. More than 60 scientists who work in fields such as biology, chemistry, earth science, engineering, environmental science, medicine, psychology, and public health will share their experiences as they and their research team direct students in research projects.
General Information

Program Documents
Students must complete the 2020 STARS Student Application Form, submit it by mail to the STARS Program Office located at 238 Research Building, One University Blvd, Saint Louis MO, 63121 and pay the $100.00 application fee between March 1 and March 20, 2020 for their applications to be considered.
Please contact Dr. Kenneth Mares, Director of the STARS Program, directly at 314-516-6155 or maresk@umsl.edu.
Notification of a students' acceptance in the program will be sent by email no later than April 10, 2020.