Terran Hill (BS 2020)
In his first semester at UMSL, Hill took Principles of Microeconomics with Professor David Rose and immediately liked the subject matter.
"It combined literally everything I like into one major," Hill said. "You get some math, a little bit of philosophy, a bit of history, a little bit of everything."
Hill found a camaraderie among economics students, who often hung out and worked through problems together in the Sharon G. Levin Economics Resource Center on the fourth floor of the Social Sciences and Business Building.
"One of the things they emphasize is collaborative learning, learning with your peers," Hill said. "They always write on the board that it is not a quiet lab, so people coming in won't get upset because you come into a computer lab and there's people talking. They host events there. They host speakers. I met a lot of people there."
Hill was just as grateful for the faculty members he learned from and got to know over the past two years, from Rose and Professor and Chair Anne Winkler to Professor Lea-Rachel Kosnik and Assistant Teaching Professor Brian Speicher. Hill currently is weighing acceptances to law schools. (UMSL Daily)


---
Q Jadali (Current BS Student)
"Without the Economics Resource Center, I wouldn't be an economics major. It is a tightly knit community of students who strive for excellence and help you succeed no matter where you are in your academic journey. Every single day I see my professors whether I have a class with them that day or not, and I have the opportunity to ask any questions I have, and they are always happy to stay and help because they truly care about my success. I have never seen such dedication towards student success before in my life, and I am so proud to be part of UMSL Economics."
---
Ted Ryan (BS 2019)
"I think every econ professor should make their students aware of the econ lab from day 1, and many days after. It was an invaluable resource for learning difficult material, making friends and generally keeping each other sane. I think anyone who doesn't use it regularly is putting themselves at a huge disadvantage, and missing out on a lot of fun. Can't recommend it highly enough. Will always remember staying long after close to study for finals and wrap up papers with some great people I wouldn't have gotten any real chance to show otherwise."
---
Matt Segrist (BS/MA 2017), Enterprise Intelligence Insight Analyst, Post Holdings, Inc.

"UMSL definitely focuses pretty hard on the data analytics, econometrics concepts that they claim – and now having applied for jobs I would agree – is a legitimately employable skill set.  It's really where they push you in a good way because it's as valuable a skill set as I think that you can have coming out of college."
Segrist said he isn't alone among his classmates in reaping the benefits right as he gets ready to graduate.
"The job opportunities have been really cool, well paying and not tons and tons of downtime," he said. "I didn't't't realize that coming in, but man, if I was trying to sell to a freshman one of the reasons to get an econ degree, the job market has been really open to a whole host of different things."

Economics graduate Matt Segrist to apply lessons learned at UMSL in new job at Post Holdings  (UMSL Daily)

Adam Richardson (BS/MA 2011), Manager of Data Science and Advanced Analytics, Centene Corporation
"There is always a new problem to solve, a new trend, and new data to look at."



A participant in the BS/MA dual degree program that allows students to earn two degrees in just five years, Adam graduated from UMSL with a Bachelor of Science in Economics, a Master of Arts in Economics, and a certificate from the Pierre Laclede Honors College.  Adam highly recommends the economics department at UMSL and their dual degree program, which helped prepare him to begin his career immediately after graduation.  (He) attributes much of his success to the quality of classes at UMSL... His quantitative coursework in economics taught him to skillfully problem solve, while the Honors College coursework helped him become a better writer and improved his ability to convey ideas, something which has been very useful in his career.  "A lot of what I do is analyzing data and solving problems, but I have to tell the story of why it matters, so the writing and comprehension skills are very useful."
Adam Richardson (Pierre Laclede Honors College Provenance Magazine)


Andrea Ellis (BS 2015; currently attending St. Louis University School of Law)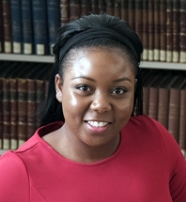 "I love UMSL for what it's given me and what it's taught me. It's two different worlds coming from an HBCU and  then going to a public university. Both of them have extremely valuable lessons that you could learn, and I feel like I was able to merge both of those worlds together, and it's given me a better understanding of the community that we live in."
Experiences while at UMSL helped prepare alumna Andrea Ellis to juggle work, law school  (UMSL Daily)

Majana Reis (BS/MA 2005), Senior Manager, International Tax Services, Ernst & Young

Twenty-plus years after arriving from Bosnia and Herzegovina as a teenager, a refugee of civil war, Majana Reis has "not only survived but thrived, earning both bachelor's and master's degrees in economics from the University of Missouri-St. Louis and spending the past 11 years working at Ernst & Young...  She enrolled in Saint Louis University after finishing high school, intent on being pre-med and one day becoming a pediatrician.  But it only took one semester for her to have a change of heart.  ...She pondered a change to business and took some economics courses.
"I really liked it," she said. "I like stories. I've always liked stories, and economics is about telling stories. There's an event, and we're trying to explain it by looking at sort of the micro and macro factors that have affected and led us to be in this particular situation.  To me, I thought that was really interesting because it's about telling a story that's sort of rational. There's some facts behind it. There's some unknowns behind it, and a lot of this is driven by incentives and human behavior..."
(Majana)...decided to transfer to UMSL after a meeting with Professor Anne Winkler, now the chair of the Department of Economics.  It proved to be an ideal learning environment.  "One, our econ department professors are really awesome," she said. "Two, my class was really good. I love how Professor Winkler sometimes refers to us as cohorts. She goes, 'Your cohorts …' – which is very economics. But my class of cohorts was very good. We just were a very smart bunch of people, very enthusiastic about learning."
Reis also took advantage of the BS/MA Dual Degree program, spending an extra three semesters to complete her master's degree before graduating in 2005.  That decision paid off quickly when she accepted a position with Ernst & Young and, within a year, was eligible for a promotion to a management position despite not being a certified public accountant because she had an advanced degree.
Economics graduate Majana Reis among women featured in The Resilient Souls Project  (UMSL Daily)

Derek Steiner (BS/MA 2016), Associate Business Manager, AT&T


A class with Economics Professor Susan Feigenbaum helped Derek Steiner discover his place. "She pulled me aside one day and said, 'Is this easy to you?' and I said, 'Well, yeah.' She told me then this is what I needed to be doing. I took the chance, became an economics major and it was probably one of the best decisions I've ever made."

"...It's all about collaboration, and (the Economics Resource Center) has been invaluable to my success. It's something the Department of Economics does very well to create and establish a collaboration among its students. Having a place to work with my peers, talk over problems and really help each other to better understand the material has been a huge part of what's made me successful."

After an internship with AT&T, Derek was offered a full-time position as an associate business manager. "It's something I think being an economics major here has prepared me for.  The classes are challenging and demanding, but they teach you valuable skills."
Economics major discovers new path at UMSL  (UMSL Daily)
Craig Young (BS 2013), Associate Consultant - Information Management, Daugherty Business Solutions, St. Louis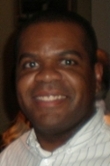 "My coursework at UMSL gave me the analytical and problem-solving skills necessary to tackle complex problems."


Elise Barry (BS 2012), Project Analyst, CrowdSource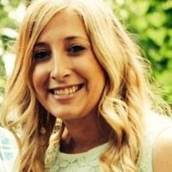 "It was a dream of mine to work for a tech company and UMSL's economics department provided me the analytical resources I needed to get here."


Guarav Tiwari (MA 2006), State Street Bank, Boston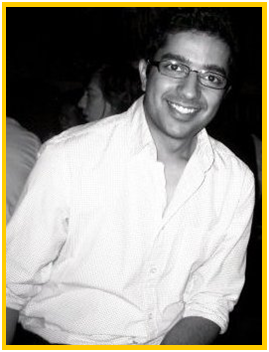 "As a graduate student of economics at UMSL, I picked up valuable skills in the area of econometrics, monetary policy, and international finance. I am grateful to all my economics professors (Prof. Anne Winkler, Prof. Larry White, Prof. Don Kridel, Prof. Don Sweeney, and Prof. Susan Feigenbaum, to name a few) for their guidance and excellent academic training that has helped me in my nascent career. I cannot emphasize enough the importance of classroom training in helping me find a job. I still remember bringing along a copy of my econometrics paper from Prof. Winkler's class for a job interview for a quantitatively demanding role as an staff economist. Needless to say, not only did my econometrics paper help to convince the interviewers I had sound training in quantitative analysis, but also helped me get the job!"
David Bryan (MA 2010), Model Validation Analyst, US Bank

"I graduated with an MA in Economics from UMSL. Upon graduation I had a body of research projects that had not only given me invaluable working experience but also a collection of writing samples to show to potential employers. The depth of the quantitative training that is available is like no other and provides extremely valuable and marketable skills that few recent graduates possess. It was this experience, as well as the intense theoretical discipline that I gained in the graduate theory classes that set me apart in my field where I currently work as a Model Validation Analyst for US Bank."
"The economics MA program at UMSL is a shining example of a complete, quality education available for commuting professionals. I cannot say enough nice things about my experience at UMSL's economics department."
---
Michael D. Thomas (MA 2005), (PhD 2009 George Mason University)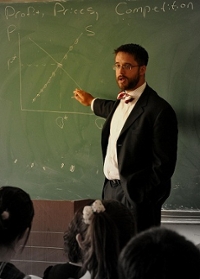 "The most important influence that the Masters program at UMSL had on my success was the cohort effect among the folks that worked in the student computer lab and helped with economics tutoring. This experience helped form my understanding of economics and inspired me to continue learning. The faculty all had an open door policy for the students and I took full advantage of their willingness to answer questions that stumped the students. I never found any hesitation among my peers or the faculty to engage in an interesting question or solve an empirical puzzle. This was great preparation for further graduate school and later in my teaching."
Michael began a tenure track position in the Economics and Finance Department of the Heider College of Business at Creighton University in Fall 2014.
Jennifer Lewis (BA 2008/MA 2011), Economist in the Office of Administration - Budget and Planning Division, State of Missouri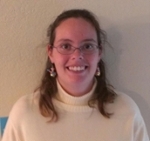 "I loved the time I spent working on both my Bachelor's and Master's degrees in Economics. The teachers were always there to help if I didn't't't understand something, or to debate on theories that are still evolving. The best part was that I never left a class without learning something useful that I could apply somewhere in my life."
"The broad array of skills, analytical reasoning, and software knowledge that I gained while earning my degree allowed me to have a job I love with lots of opportunities for advancement. I was able to find a job within four months after graduation, doing the work I've always dreamed of. My Economics degree taught me the skills I need at my current job, and will continue to pay off as I move throughout my career."