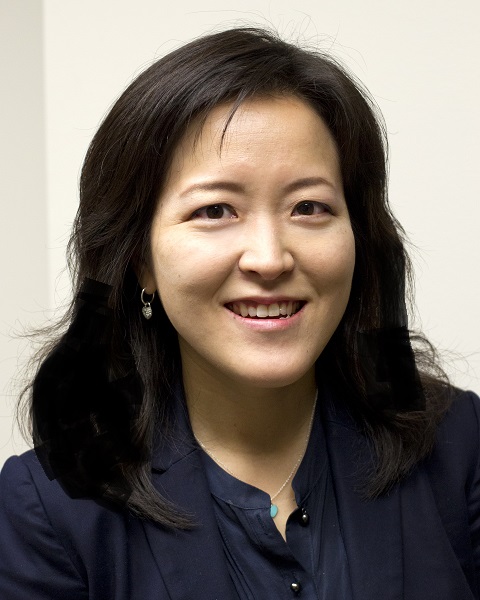 Jina Yoo's research focuses on how people's perception or emotions have an impact on their decision making process especially in public health contexts. Her work also includes eliminating health disparities by using effective persuasive messages. She has published articles in leading journals, including Health Communication and Journal of Communication. She regularly teaches courses in interpersonal communication, research methods, and intercultural communication. 
Education
Ph.D Michigan State University
MPH Washington University in St. Louis 
M.A  Michigan State University
B.A  Michigan State University
Courses Taught
COMM 1030 Interpersonal Communication
COMM 3130 Advanced Interpersonal Communication
COMM 3330 Research Methods in Communication 
COMM 3332 Intercultural Communication
COMM 6495 Graduate Seminar in Special Topics – Persuasive Message Design 
COMM 6510 Advanced Communication Research Methods I
Example Publications
Tian, Y., Yoo, J. (2015). Connecting with The Biggest Loser:  An extended model of parasocial interaction and identification in health-related reality TV shows.  Health Communication, 30, 1-7. (Lead article)
Yoo, J. H., Kreuter, M. W., Choi, L., & Fu, J. Q. (2014). Understanding narrative effects: The role of discrete negative emotions on message processing and attitudes among low-income African American women  Health Communication, 29.
Yoo, J. H. (2013).  No clear winner: Effects of The Biggest Loser on the stigmatization of obese persons.  Health Communication, 28, 294-303.
Yoo, J. H. & Kim, J. H. (2012).  Obesity in the new media: A content analysis of obesity videos on YouTube.  Health Communication, 27, 86-97. 
Yoo, J. H., & Tian, Y. (2011).  Effects of entertainment (mis)education: Exposure to entertainment television programs and organ donation intention.  Health Communication. 26, 147-158. 
Smith, S. W., Smith, S. L., Pieper, K. M., Yoo, J. H., Ferris, A. L., Downs, E. & Bowden, B. (2006).  Altruism on American television: Examining the amount of, and context surrounding, acts of helping and sharing.  Journal of Communication, 56, 707-727. 
Contact Information
Email: yooji@umsl.edu