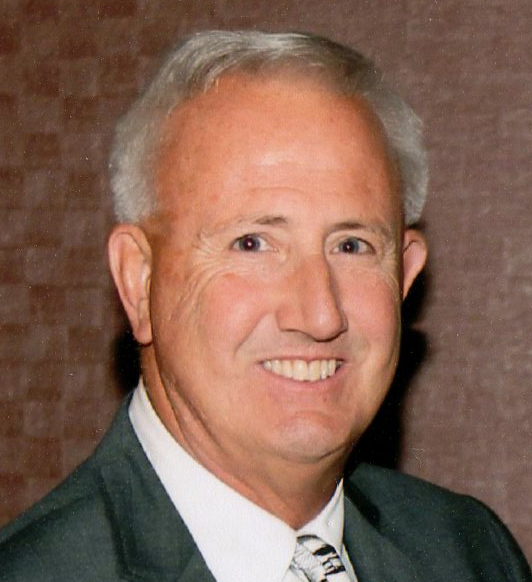 Dave Lange joined the part-time faculty in the Department of Communication and Media in 2015. He teaches COMM 3150 Crisis, Disaster and Risk Communication online and has taught COMM 2231 Communication in Organizations and COMM 4100 Communication Campaigns in the classroom.
Lange worked in daily newspapers and in corporate communications. He retired from Anheuser-Busch Cos. Inc. His responsibilities at Anheuser-Busch included producing the annual report, managing internal and external public relations for some of Anheuser-Busch's domestic breweries and packaging plants, and training supervisors and managers in employee communications. He was hired to begin and produce a monthly magazine for the St. Louis Cardinals, then owned by Anheuser-Busch. The publication continues today as Cardinals Gameday Magazine.
He covered a variety of sports, primarily soccer, as a sportswriter for the old St. Louis Globe-Democrat. Lange also served as a youth soccer head coach for 12 years at Busch Soccer Club and St. Louis Soccer Club, forerunners of today's St. Louis Scott Gallagher Soccer Club.
Since retiring, Lange has written several books, provided public relations and writing services to clients such as Enterprise Holdings, Inc,. and has contributed stories to various news media outlets such as MLSsoccer.com. His books include Soccer Made in St. Louis: A History of the Game in America's First Soccer Capital (2011); Cherishing Childhood: The First 100 Years of Community School (2014); and Taming Troubled Waters: Dr. Henry Givens Jr. and the Transformation of Harris-Stowe State University (2018). He was the primary author of Webster University: A Century of Defining Moments (2015). He was the co-author of Practice Makes Perfect: A Guide to Fun Training Sessions for 6-10 Year Olds from the Missouri Youth Soccer Association (2012). He contributed a chapter on the early history of soccer in St. Louis to a forthcoming book on the origins of soccer in major U.S. cities to be published by the University of Tennessee Press.
Lange has a Master of Arts degree with majors in business and communications from Webster University and Bachelor of Arts degree with a major in mass communications-journalism from Southern Illinois University at Edwardsville. He also has a national D coaching license from the U.S. Soccer Federation and a coaching certificate from the Royal Dutch Football Association.
Education:
M.A., Webster University
B.A., Southern Illinois University - Edwardsville
Contact: 
E-mail: langeda@umsl.edu