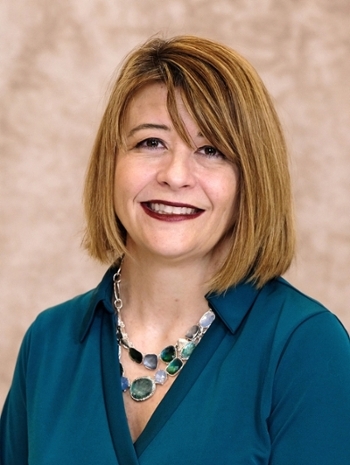 Leigh Heisel, an Associate Teaching Professor, joined the Department of Communication in 2001. She earned a BS in Communication (1995) and a BA in Education with a specialization in English (1999) from West Liberty State College and an MA in Communication from West Virginia University (1998). In addition, she has completed 30 hours of post-graduate work at Mizzou and UMSL in specialized content areas. She is a former middle school teacher who maintains certification to teach language arts in middle and high school. Since 2009, she has served as the Advanced Credit Program (ACP) Departmental Liaison Officer and visits high school classrooms in the region and as far west as Columbia.
Leigh teaches a wide range of introductory and advanced undergraduate courses for the department and helped develop the Disabilities Studies interdisciplinary minor. Her interest areas include communication with individuals with alt-abilities, instructional communication, and training and development. Leigh is a strong proponent of service to the community and often incorporates service learning into her classes. Her classes help students gain confidence when interacting with individuals of disabilities, improve effectiveness in organizations and society, and contributes to the overall quality of life in the region.
Courses recently taught include: (3520/21) Communication Barriers I and II, (3353) Communication and Advocacy, (3510) Communication and Conflict, and (2232) Business Communication.
Contact Information
Office: 
577 Lucas Hall
Phone: (314) 516-5486Email: 
heisell@msx.umsl.edu