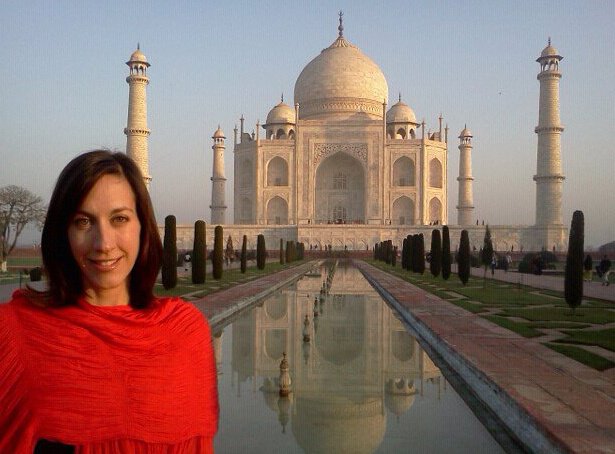 Shannon Ahrndt is an Associate Teaching Professor in the Department of Communication and Media at UMSL. She has extensive international teaching experience, including 10 years in South Korea at Seoul National University and Kyung Hee University, followed by 2 years in Da Nang, Vietnam at the University of Da Nang and American University Vietnam.
Shannon's interest in studying cultures and extensive travel to nearly 40 countries has led her to develop intercultural communication courses in which students research and personally connect with minority cultures in order to increase intercultural competence. 
In addition to intercultural communication, Shannon has taught courses covering a wide range of topics, including interpersonal communication, public speaking, organizational communication, writing, literature, and a range of English as a second language courses.
In her free time, Shannon enjoys traveling, hiking, practicing yoga, and works as a post-translation English editor/proofreader for Korean scientific journals. 
Education:
B.A., University of Wisconsin-Milwaukee
M.A., University of Wisconsin-Milwaukee
Courses Taught at UMSL:
COMM 2231 Communication in the Organization
COMM 3332 Intercultural Communication
Contact Information:
Phone: 314-516-6723
Office: 575 Lucas Hall
Email: ahrndts@umsl.edu