---
Certificate Home | Admissions & Requirements | FAQs | Advising | Faculty
---
Earn the credentials you need to advance your career



Whether you're planning to pursue a career in the health care industry or you're already in the workforce, a certificate in health communication can give you the skills needed to compete in a growing industry. As the second largest employer in the St. Louis region, the health care industry represents a growing demand for qualified professionals in a number of health-related fields. Our health communication certificate will not only help you specialize in an in-demand field of study, you'll gain valuable skills for the job market and get hands-on experience in health organizations while making valuable industry connections.
UMSL is the first university in the region to offer a certificate in health communication
Working with industry leaders, our required courses focus on a range of topics designed to prepare health communication professionals, including topics such as:
Influence of Mass Media (e.g., how people use media to learn about health issues and how campaigns influence attitudes and behaviors),
Interpersonal Communication (e.g., patient-provider communication and its relationship to health outcomes),
Organizational Communication (e.g., effects of organizational structures on health communication processes), and
Cultural Communication (e.g., how intercultural communication influences health behaviors).
Our elective certificate courses allow you to specialize further with a focus in either Interpersonal & Organizational Communication or Campaigns & Mass Mediated Health Communication, giving you the depth of knowledge needed for a number of health-related careers.
Career Opportunities
Program graduates can work in a variety of areas including hospitals, nonprofit health organizations, healthcare providers, marketing, public relations, and communication organizations, research facilities, and government agencies.
Some of the job titles a graduate might have in health communication include: Communication Consultant, Communication Director, Social Media Officer, Research Associate, Program Coordinator, Healthcare Public Relations and Marketing, Healthcare Human Resource Manager, Patient and Family Advocate, Patient Educator, Public Health Campaign Designer, and Healthcare Training Specialist.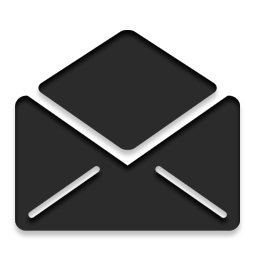 "I had the privilege of having Ryan join our organization in order for him to complete his requirements for your Health Communication class.  He was outstanding and I felt that he interacted well with both the staff nurses and the patients that he met. He asked intelligent and insightful questions and was a joy to be with. He was respectful and offered many good points on effective communication. I feel that he was an asset to our staff members and also to the patients whom we serve. Thank YOU for this opportunity to work with the leaders of tomorrow!"

— Brigitta Trout, RN, MSN