Employee Assistance Program
The UMSL Center for Behavioral Health (CBH) provides counseling services for our Employee Assistance Program. In addition to on-campus appointments on Tuesdays, you now have options for appointments at the CBH's main location in Town and Country during their regular business hours, which include evenings and weekends.
UMSL Employee Assistance Program Hours and Locations
UMSL Employees
Center for Behavioral Health Employees Only
Mon, Wed, Thu, Fri, Sat


12837 Flushing Meadows Drive, 

Suite 220
Town & Country, MO 63131
Phone: 314-516-5824
8:00AM-8:00PM Mon-Thurs
8:00AM-5:00PM Fri & Sat
Phone: 573-882-6701 (Schedule consultation)
Request EAP: townsendto@umsystem.edu
UMSL-South Campus
Tuesdays


216 Marillac Hall (South campus)


Phone: 314-516-7210
9am – 12pm walk-in's
1pm to 4pm by appointment
EAP Counselor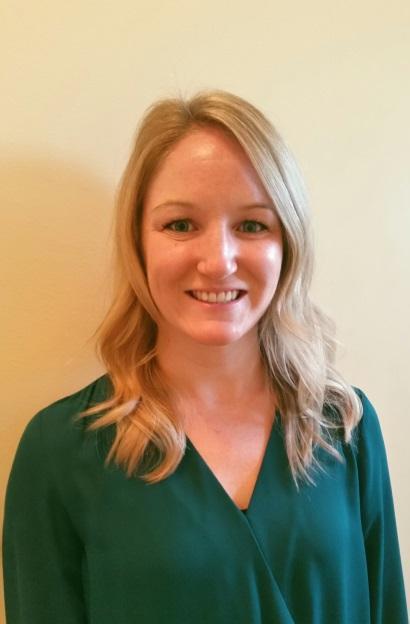 Dr. Kristen Miceli of the Center for Behavioral Health will be assigned to provide EAP counseling to UMSL employees. Dr. Miceli is a licensed clinical psychologist who has experience treating adults, and families. She has worked in school, forensic, residential, hospital, outpatient, and in-home settings. Dr. Miceli specializes in the treatment of complex trauma, anxiety, mood disorders, and interpersonal difficulties as well as psychological assessment. She has provided evidence-based treatment, such as Cognitive-Behavioral Therapy, Trauma-Focused Cognitive-Behavioral Therapy, and Acceptance and Commitment Therapy. Dr. Miceli also employs strength-based, solution-focused, and mindfulness techniques to help clients achieve their therapeutic goals.
Dr. Miceli obtained her doctorate in clinical psychology from the APA accredited clinical psychology program at The Chicago School of Professional Psychology in 2015. She completed her APA accredited internship at Ohio Guidestone, a community mental health organization dedicated to helping clients cope with complex trauma, attachment difficulties, and manage affect and behavioral regulation. Dr. Miceli completed her post-doctoral residency at Community Psychological Service and is currently employed at UMSL – Center for Behavioral Health. She also works part-time at a group practice providing therapy services to children, adolescents, and adults.
We regret the short-term disruption these changes may have caused and hope that long-term the option of location and expanded hours of service will outweigh any inconvenience caused by the change. We know this important service is highly valued, and want you to know that the University strongly supports this program.
About the EAP
The UMSL Employee Assistance Program (EAP) is a FREE confidential service available to all employees, their families, retirees and organizational work units. The EAP helps prevent or resolve personal, family and workplace problems affecting your wellbeing. EAP services and gives referrals to help employees affected by a range of personal concerns or stressors including:
Stress Management
Emotional Distress
Family Concerns
Work / Life Balance
Alcoholism
Substance Abuse
Financial Pressure
Relationship Difficulty
Legal Problems
Phase of Life – Transition Management


Other Emergency Resources
Life Crisis Service
(314) 647-HELP (4357)
Visit website
National Suicide Prevention Lifeline
1-800-273-TALK (8255)
Visit website
Center for Behavioral Health Employees
CBH employees may contact our EAP at 573-882-6701 to schedule consultation. If CBH employees prefer to use email to request EAP consultation; please contact Torie Townsend at: townsendto@umsystem.edu
Please take a few moments to complete this voluntary survey about the type and frequency of stressors that affect your ability to function. Responses are confidential and are only used for the purpose of planning and implementation of EAP activities.