The German Culture Center is part of UMSL Global at the University of Missouri-St. Louis and is a cooperating partner with Goethe Institut.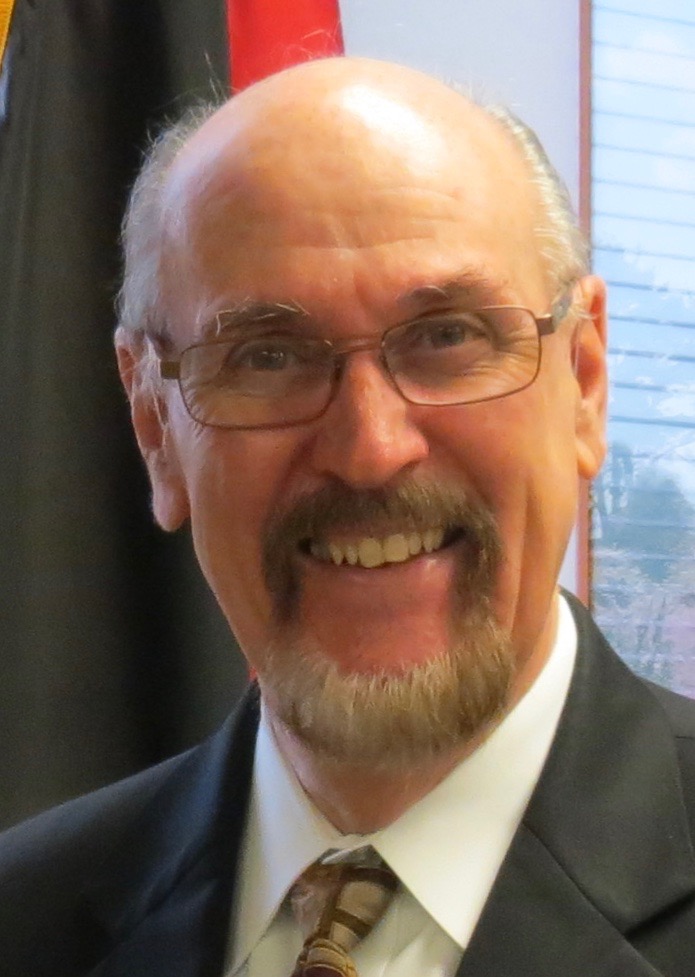 Larry Marsh, GCC Coordinator
The German Culture Center is located on the campus of the University of Missouri-St. Louis and is a unit of UMSL Global. The GCC is also a "cultural institute" of GOETHE INSTITUT. Since its founding in 1999, the GCC has become a key institution for area German teachers, for the German American community, and for those in the general public who wish to know more about German life, language and culture. Students from the University of Missouri-St. Louis also make great use of the Center's resources, borrowing materials and attending classes at the Center.
Larry Marsh, Coordinator of the GCC, began his interest in German language and culture as an exchange student to Goettingen, Germany. He later was a Fulbright teacher in Heidelberg. Before joining the GCC in 2000, he was a high school history and humanities teacher. Mr. Marsh was recently presented a Lifetime Achievement Award for his work as a director and designer of over 80 theatrical productions and as the conductor of Northwinds Concert Band.
Mr. Marsh is also a liaison for UMSL's Advanced Credit program.  In this capacity he works directly with teachers and administrators at many local public, private and parochial schools.
For his work promoting greater understanding of German culture Mr. Marsh received the Friedrich Hecker Freedom Award in 2003, the Federal Republic of Germany Friendship Award in 2008, the Patron's Gold Medal from Allgaue-Swabian Musical Association in 2010, and the Carl Schurz Heritage Award in 2013.


Programs
The Center continues to work closely with the Goethe Institut in Chicago. Thousands have attended GCC workshops and programs, which often feature German artists and scholars.  

The GCC is an active member of the German American Committee of Saint Louis.  This umbrella organization of over twenty cultural societies helps coordinate area events and plans the annual German-American Day celebration held in October. 

The Center is open to the general public by appointment. Call (314) 516-6620 or email gcc@umsl.edu to set a time and receive a parking permit. Each year many visitors come to the GCC to check out videos from the ever-expanding collection. These videos may be borrowed, free of charge, for two weeks.  
German teachers make extensive use of the Center, which has become a sort of ombudsman for German educational affairs, helping promote school events, publicizing course offerings of the University and other institutions, and announcing job openings or special requests from local school districts. 

Each year, the GCC offers well-attended workshops for German teachers and works closely with the Missouri Association of Teachers of German in providing programs to improve and promote the teaching of German in area schools. 

The Center also presents the Goessl Book Award to outstanding students of German.