How to Apply
Thank you for your interest in applying for the Pierre Laclede Honors College Dean position at the University of Missouri-St. Louis. To be considered for employment, all potential employees must apply online for an open position. The University of Missouri-St. Louis does not accept application materials other than those submitted via our online application. Click the appropriate link below to get started.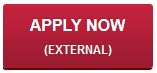 External applicants who are not existing users in the myHR system must register as a New User to begin the application process.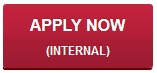 Current University of Missouri employee applicants must be logged into the myHR system with their employee SSO and password before applying.
Need help? Contact the Office of Human Resources at 314-516-5805.