Harnessing the Power of AI to Do Good
Sponsored by UMSL Office of Research, Economic and Community Development
A cross disciplinary panel of UMSL faculty will share the potential of AI to advance research in a variety of clinical, health, education, and justice contexts while exploring the ethical implications of AI including but not limited to bias, surveillance, and privacy.
After the panel, enjoy drinks and conversation with colleagues interested in using AI to do good in the world.
September 28, 2023
3:00 – 5:00 PM
UMSL EDCollabitat
Meet the Panel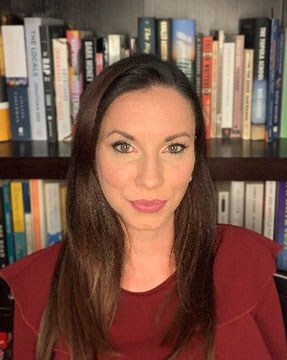 Dr. Anita Manion, Assistant Professor, Political Science (Moderator)
Dr. Anita Manion is an assistant professor of political science and an affiliate faculty member in gender studies at the University of Missouri-St. Louis. Anita's research focuses on the impact of policy on issues of equity, particularly in areas of local government, elections, and education. She serves as the political analyst for KSDK News and has been recognized with several awards including the Women's Trailblazer Award, Excellence in Civic Engagement Award, and the Chancellor's Award for Excellence in Teaching.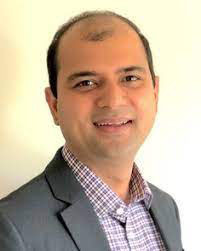 Dr. Badri Adhikari, Associate Professor, Computer Science
Dr. Adhikari is an Associate Professor of Computer Science at the University of Missouri-St. Louis (UMSL). Dr. Adhikari's research investigates deep learning methods for improving human health with a focus on explainable/interpretable methods. His 3D modeling tool, CONFOLD has been widely used in protein prediction studies. His publications include Scientific Reports, Bioinformatics, Plos ONE, BMC Genomics and others. Dr. Adhikari's research is funded by the National Science Foundation (NSF), the National Aeronautics and Space Administration (NASA), the University of Missouri-St. Louis, BVIDIA, and Google.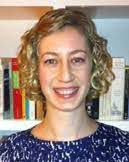 Dr. Jill B. Delston, Assistant Professor, Philosophy
Dr. Delston's research interests include social and political philosophy, normative ethical theory, and applied ethics with a special emphasis on bioethics. Dr. Delston is the author of Medical Sexism: Contraception Access, Reproductive Medicine, and Health Care. Delston is the co-editor of a textbook entitled Applied Ethics: A Multicultural Approach, Eds. 5, 6, and 7 (forthcoming). She is the recipient of UMSL's Legendary Triton Award (2015-2016), the Emerson Excellence in Teaching Award (2018), the College of Arts and Sciences NTT Faculty Member of the Year (2019), and University of Missouri System Presidential Engagement Fellow (2020-2021).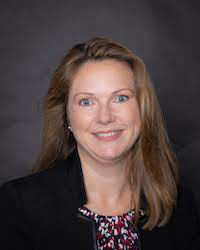 Dr. Shea Kerkhoff, Associate Professor, Educator Preparation and Leadership
Dr. Kerkhoff's research investigates critical, digital, and global literacies and integrating inquiry-based global learning with adolescent literacy instruction. She serves as Going Global, Inc.'s Education Director and previously served as 4 the World's Education Director. In this capacity, the International Literacy Association awarded her the Constance McCullough grant to conduct inquiry-based digital literacy professional development and research with teachers in Kitale, Kenya. She is affiliated faculty with the Missouri Language and Literacies Center and in 2018 was named a Longview Foundation Global Teacher Educator fellow. Dr. Kerkhoff is passionate about literacy education at home and abroad.
Dr. Keith W. Miller, Orthwein Endowed Professor for Lifelong Learning in the Science, College of Education, Professor, Computer Science
Dr. Miller is an internationally regarded scholar in computer ethics. His research on the ethics of artificial intelligence, computing, and software engineering has been widely published and cited. His work in robotics has been recognized by former President Bill Clinton and has been featured on CNN Vital Signs. Dr. Miller's research has been funded by NSF, ILMS, Sloan Foundation and others.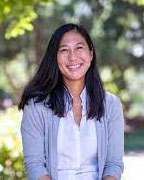 Dr. Marisa Omori, Associate Professor, Criminology and Criminal Justice
Dr. Omori's research focuses on racial inequality in the criminal legal system, courts and sentencing, and punishment and social control. Specifically, she investigates questions of how racial inequality is created and maintained within the criminal legal system through ostensibly race-neutral practices, and how context matters for this inequality. Dr. Omori's research has been funded by the John d. and Catherine T. MacArthur Foundation, National Institute of Health (NIH) and the University of Missouri-St. Louis.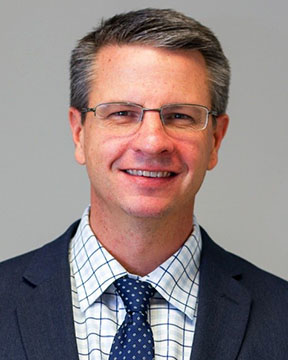 Dr. Robert Paul, Curators Distinguished Professor, Psychological Sciences and Director of the Missouri Institute for Mental Health

As a clinician-scientist, Dr. Paul has a longstanding interest in translational studies to identify, explain, and predict mechanisms of neurological disorders, with a focus on the neurobehavioral complications of HIV. The goal of this work is to inform the development and implementation of clinical strategies capable of improving health outcomes for people with HIV. Dr. Paul's research has been continuously funded by the National Institute of Health (NIH) since 1997; having led/co-led numerous NIH-supported R01 investigations, including 5 active studies as PI/MPI focused on the use of advanced analytic strategies to uncover neuroHIV biotypes. Since 2014, Dr. Paul has served as the Executive Director of the Missouri Institute of Mental Health, a research unit of the University of Missouri – St. Louis with more than $16M in external grant funding awarded annually. As Executive Director, Dr. Paul developed and oversees the implementation of professional development programs to support the success of multiple teams that share the common goal of improving the lives of individuals on a global basis.