---
Missouri Psychological Association Conference Winner
At the 2018 Missouri Psychological Association (MOPA) Conference, senior Joseph McBride participated and won in the Student Poster Competition. "The research I presented," Joseph says, "measured sexual narcissism and sexual coercion perpetration with gender as a moderating variable. This area of research is of interest to me because sexual assault remains an issue that continues to plague our country, and limited research exists concerning sexual coercion perpetration and gender differences. I am currently conducting research through an NIH/NIDA-funded internship program at Washington University School of Medicine, and after graduation, I have academic aspirations of studying sexuality with a psychological lens in a clinical psychology doctoral program."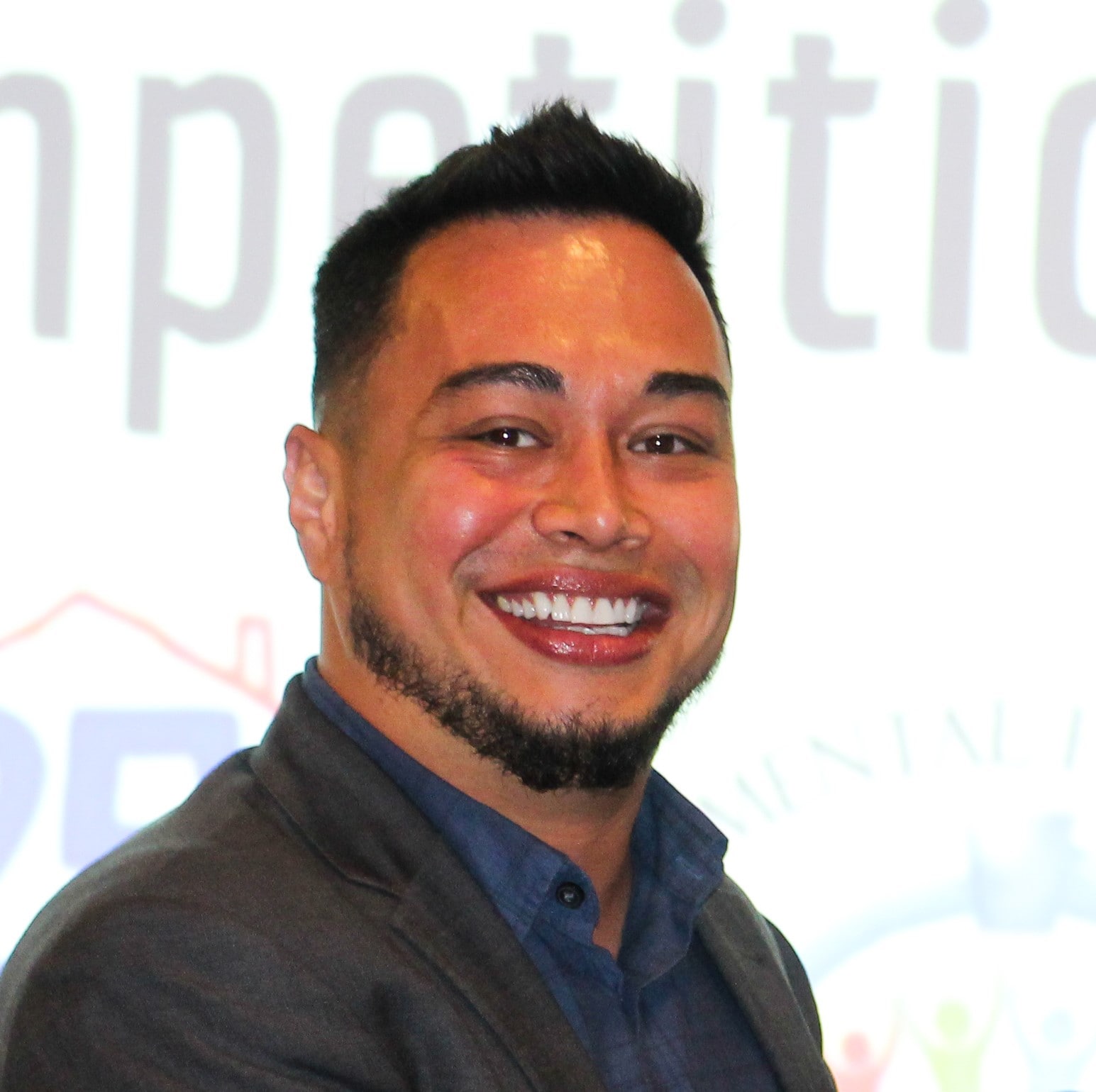 ---
Mamie Phipps Clark Diversity Research Grant Recipient
Senior Psychology major Drake Anderson received the 2017-2018 Mamie Phipps Clark Diversity Research Grant for his project, "A Moderated Mediation Model of Social Identity, Social Dominance, and Intergroup Threat Predicting Attitudes Toward Immigrants in Spain". Part of the funds from this grant will cover Drake's travel costs to Spain this summer for Dr. Bettina Casad's study abroad program. Drake, who is working on this project with Dr. Casad in her lab, will also use his funds to pay research participants for the study.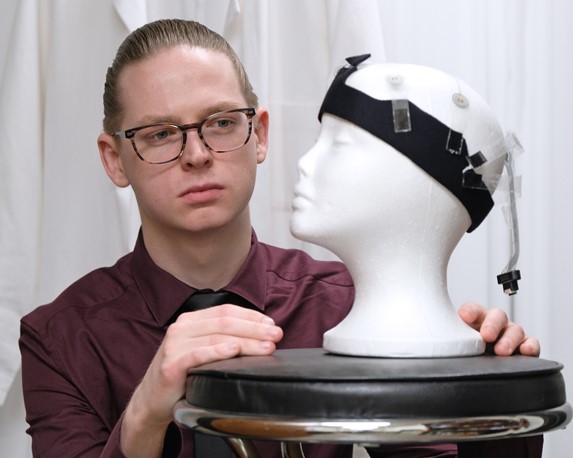 ---
SPUR Summer Internship
The Society for Personality and Social Psychology (SPSP) offers summer internships for strong students from underrepresented backgrounds who have interests in social and personality psychology. SPSP's 2018 Summer Program for Undergraduate Research (SPUR) awarded Jesus Saavedra of Weber State University (UT) with a Social Psychology Undergraduate Research grant to work in the lab of Dr. Bettina Casad. Jesus has an interest in the social neuroscience of stigma and prejudice and plans to pursue a Ph.D.
---
UMSL Graduate Research Fair
At the 2018 Graduate Research Fair, four of Psychological Sciences' graduate students were among the winners. Alanna Roesler (left), James Mundell (center), Natalia Kecala (right), and Michael McKenna (not pictured) placed in two categories–Social Sciences, Business, Humanities, and Education; and Outstanding Master's Posters–and won prizes between $100 and $500. The Graduate Research Fair allows students to present their research to fellow graduate students and faculty and to also get feedback on their work.
James Mundell, Industrial-Organizational Psychology
1st Place, Social Sciences, Business, Humanities & Education Category
"My research focuses on bias during employment interviews from rapport building, or the "small talk" that occurs before an interview begins. Past research has shown that rapport building ratings can significantly influence interview ratings, which is problematic as what is discussed during small talk is likely not job related. My study attempted to diminish this bias by using a cognitive intervention called the Structured Free Recall Intervention (SFRI)."
Alanna Roesler, Industrial-Organizational Psychology
2nd Place, Social Sciences, Business, Humanities & Education Category
"My project assessed the susceptibility of aspiring minority leaders to stereotype threat regarding leadership and its effect on performance and appraisals of the situation. Stereotype threat has been linked to physiological arousal, and minorities engaging in leadership activities may have a physiological reaction reflecting a state of threat due to the heightened anxiety that they will be judged according to the stereotype that minorities do not make good leaders. My study explains the problematic nature of this phenomenon and the conditions under which stereotype threat can lead to negative outcomes."
Natalia Kecala, Behavioral Neuroscience
1st Place, Outstanding Master's Posters
"My research looks at the psychophysiology of trauma; I'm specifically interested in individuals who don't show the typical hyperreactive presentation of PTSD and how this relates to their traumatic experiences. Previous research suggests that the use of active or passive coping strategies actually has different physiological presentations. Using a scripted imagery paradigm, my project used a participant's heart rate reactivity to trauma cues to predict what type of coping behavior she was most likely to have used during her assault."
Michael McKenna, Industrial-Organizational Psychology
3rd Place, Outstanding Master's Posters
Poster citation: Can Respondents Fake Neutral on an Implicit Association Test?