Assistant Teaching Professor of Spanish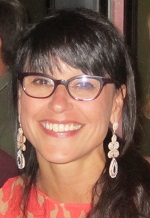 Education:  M.A., Spanish, Saint Louis University, 1987.
Amy D'Agrosa began her teaching career as a Teaching Assistant at the Department of Modern Languages at Saint Louis University while earning her Master's degree in Spanish. She grew up in Spain, where she attended Nuestra Señora de la Merced, and Saint Louis University in Madrid.    She moved to Saint Louis in 1983 to complete her B.A in History and Spanish, and her M.A. in Spanish with an emphasis on Spanish Golden Age Literature.  After completing her graduate studies, Amy worked as an International Student Advisor, serving as a liaison between the Saint Louis and Madrid campuses of Saint Louis University between 1992-1995.   
As a mother of four Amy worked part-time as a Spanish teacher for elementary and middle school students between 2002-2013.  She also co-founded and taught at the Spanish Learning Center, a summer immersion camp for children ages 6-14.   She has been teaching at the University of Missouri-St. Louis as an adjunct Spanish teacher since 2013.