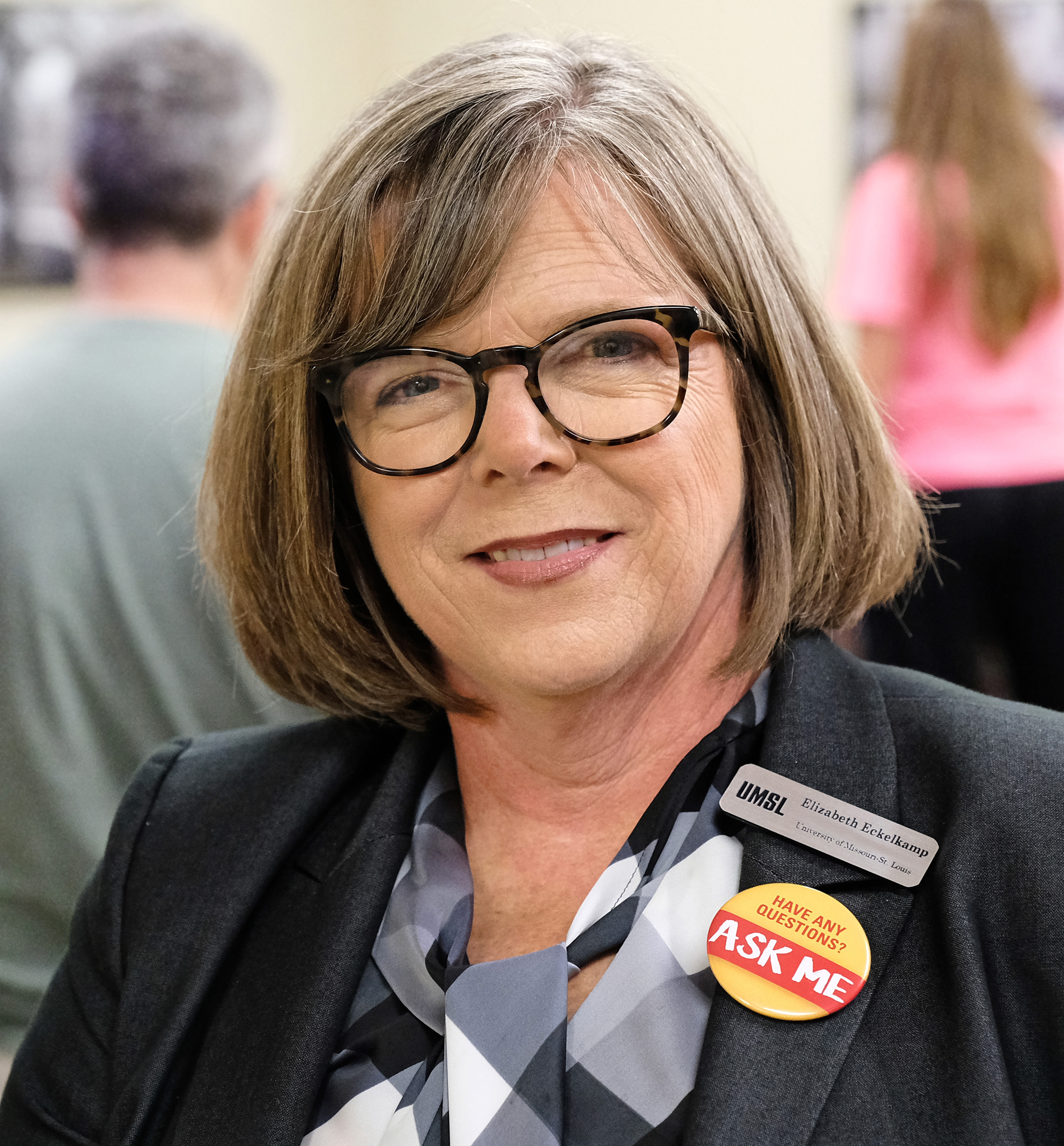 Office
: 303 Lucas Hall
Phone
: (314) 516-5501
beckelkamp@umsl.edu
---
Teaching Professor of JapaneseInterests:
 Japanese language, Classical Japanese literature and culture, cross-cultural communication, East Asian travel/study tours.
Teaching:
 Beth currently teaches three levels of Japanese language at UMSL, and courses in Classical Japanese literature (in translation) and culture through the Pierre Laclede Honors College.  She also collaborates with faculty in International Business to lead summer study tours to Japan and other destinations in East Asia.
Personal History:
  Beth spent the first 15 years of her life in Japan where her parents taught English at Japanese universities.   She completed her MA in Asian Studies at Washington University and taught Japanese there until 2001 and has been fulltime here at UMSL since that time.  She lives in St. Louis with her husband and three teen age children and enjoys traveling with her family.
Other Activities:
 Beth is involved in advising the Japan America Student Association at UMSL and works with the Center for International Studies in promoting Japan-related events on campus. She also collaborates with Dr. Allan Bird in International Business to offer workshops for secondary teachers of Japanese in the greater Midwest.