2016 Frances Beinecke, Senior Fellow at the Natural Resources Defense Council
"The World We Create: Our Role in Confronting Climate Change"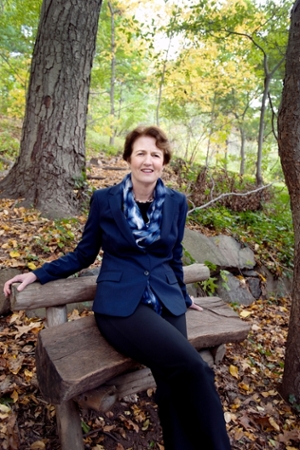 Frances Beinecke is currently the McCluskey Fellow at the Yale School of Forestry and Environmental Studies and a Senior Fellow at the Natural Resources Defense Council (NRDC).  She is the past president of NRDC, 2006 to 2015.
Under Ms. Beinecke's leadership, NRDC focused on finding solutions to some of the biggest environmental challenges of our time, including establishing a clean energy future that curbs climate change, reviving the world's oceans, defending endangered wildlife and wild places, protecting our health by preventing pollution, fostering sustainable communities, and ensuring safe and sufficient water.
Prior to becoming the president in 2006, Ms. Beinecke served as the organization's executive director for eight years.
In 2010, Ms. Beinecke was appointed by President Obama to the National Commission on the BP Deepwater Horizon Oil Spill and Offshore Drilling. She has been a member the Secretary of Energy's Advisory Board (SEAB) under both Secretary Chu and Moniz; the Advisory Board of the MIT Energy Initiative, and sits on the boards of the NRDC Action Fund, World Resources Institute (WRI), Climate Central and Client Earth.