In addition to our outreach and consultation services, UMSL Counseling Services clinicians offer free mental health training to the UMSL campus.  If you are interested in one of the workshops below or would like to request a workshop, email Laura Holt.
Tritons Sex Education & Empowerment Workshops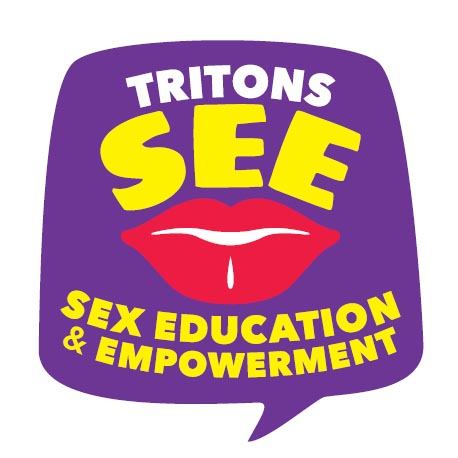 UMSL Counseling Services has joined with the Department of Psychological Sciences, Student Social Services, and the Triton Health Educators to form the Tritons Sex Education & Empowerment group.  Tritons SEE is a group of students and experts that provides UMSL students with the knowledge and skills to responsibly express their sexuality in a way that enhances their life. Our goal is to promote pleasurable and healthy sexual relationships based on mutual respect. We believe every person is entitled to dignity and self-worth and to his/her/their own attitudes and beliefs about sexuality. Knowledge about human sexuality is helpful, not harmful. Every individual has the right to accurate information about sexuality. This fall we will be offering a workshop to provide sex education appropriate for college students, in addition other fun, educational opportunities like Sexversations and peer education tabling events.
The Tritons SEE Workshop focuses on exploring real sexuality - there is so much more than what we learned in high school! We will talk about stuff that's hard to talk about and share skills in communicating about sex and relationships. Want to learn how to ask about what you're craving sexually or how to have The Relationship Talk?  Join us for a fun, free time! Tritons SEE is open to all 18+ UMSL students. No personal disclosures will be required. 
For more information, please contact Laura Holt.
RESPOND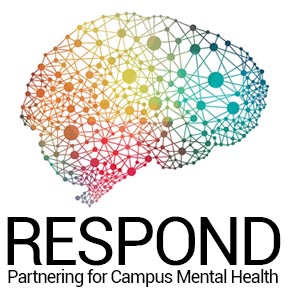 About 1 in 5 of us will experience a diagnosable mental illness this year. All of us experience emotional pain or distress at times in our lives. Most of us want to help yet often feel uncertain about what to do or say. Developed especially for the University of Missouri system, RESPOND will empower you to offer effective support to a student or colleague. The dynamic, interactive full-day training provides a basic overview of symptoms often associated with mental health problems and offers an action plan to help you RESPOND effectively. The course will address campus policies such as FERPA as well as mental health resources.
"This was an important exercise.  I now feel better-prepared to help students.  I found that it's easier than I thought." - April 2016 RESPOND participant
"This training exceeded my expectations and gave me additional confidence to deal with, rather than hope to avoid, difficult conversations.  My perception of mental health is substantially clarified.  The structure of the training is very effective - information was followed by excellent opportunities to apply concepts and knowledge." - April 2016 RESPOND participant
For more information, please contact Laura Holt.
Safe Zone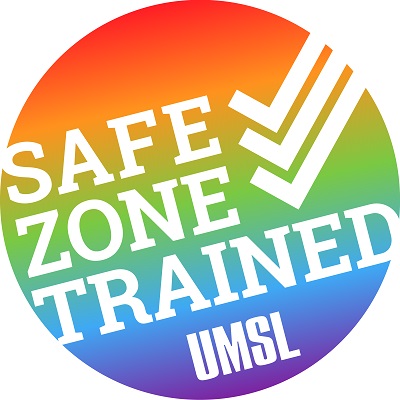 Safe Zone Workshops are wonderfully unique opportunities for people to talk, learn, and ask questions about sexuality and gender in a non-judgemental, safe, educational environment.  Participants are offered three hours of a fun, safe space free of judgements where people can honestly communicate with each other, educate one another, and ask any and all questions. We live in an ever-diversifying society, and in order to be supportive and aware of different identities, perspectives, and experiences, we must pursue (and provide) opportunities to learn about different identities, perspectives, and experiences – particularly ones that are stigmatized, marginalized, and largely silenced.
Safe Zone Workshops are opportunities on college campuses for students, staff, faculty, and community members to learn a little more about how sexuality and gender influence our everyday experiences, and often a chance to learn about these topics from individuals within the university community.  In addition to offering participants the opportunity to declare themselves a campus ally to LGBTQ students, Safe Zone workshops:
Set and clarify a common vocabulary on LGBTQ issues
Provide activities and lectures that serve as a space for critical discussion and examination of privilege, bias, and identity
Give space for participants to ask and discuss any questions they have
Empower participants to feel personally involved and invested in issues of gender and sexuality
"So open and knowledgeable! Entertaining, great definitions, conversations, activities - wow!  Eye opening!" - April 2016 Safe Zone participant
"A sensitive topic, but handled with empathy, seriousness, and comedy." - February 2016 Safe Zone participant
For more information, please contact Laura Holt.