Call for entries: Yōkai Drawing Contest!
Deadline for Submissions: October 31, 2020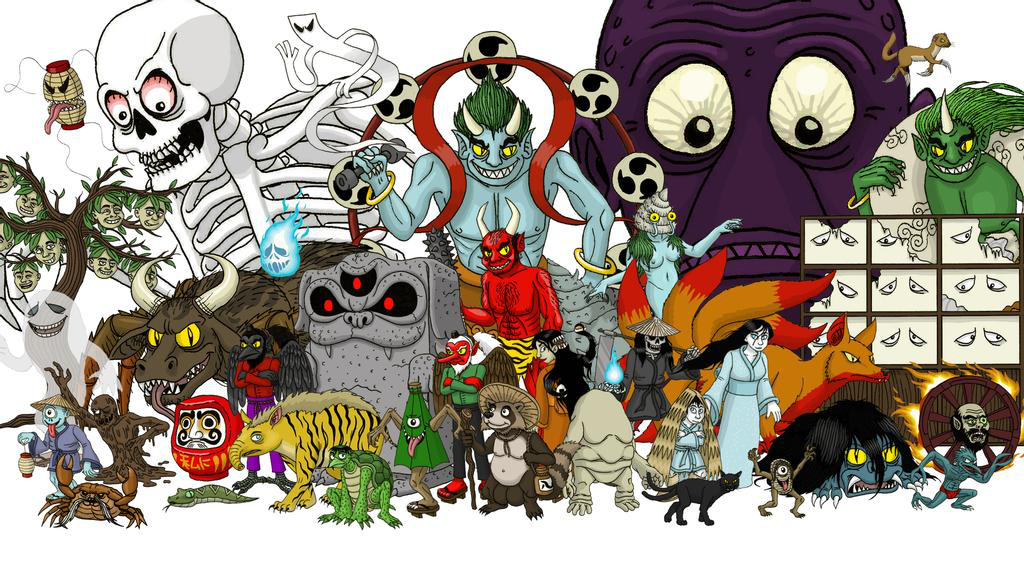 Yōkai are cute, creepy, humorous, and bizarre. Yōkai goblins and ghosts have populated Japanese folklore and popular culture for centuries, from the woodblock Night Parade of a Hundred Demons by Toriyama Sekien (1776) to the manga Kitarō of the Graveyard by Mizuki Shigeru (1960). There's even one that can stave off epidemics and COVID 19 named Amabie. Try your hand at drawing one of the many of types of yokai, including Kappa, Tanuki, Tengu, Futakuchi Onna, Rokurokubi, Hitotsume Kozō, and more!
First place: $400 scholarship
Second place: $200 scholarship
Rules:  
5 inches by 7 inches in size.
Must be entrant's original work.
Open to UMSL students only.
UMSL retains the right to use the image for marketing purposes.
Submit a PDF or JPG of the drawing and accompany with a 100-word description about the yōkai to umslglobalcontests@umsl.edu
Winners will be selected by a panel of acclaimed scholars of the Japanese supernatural:
Dr. Michael Bathgate (Saint Xavier University), The Fox's Craft in Japanese Religion and Culture: Shapeshifters, Transformations, and Duplicities
Dr. Rebecca Copeland (Washington University), In Search of the Japanese Mountain Witch: Yamamba
Dr. Noriko Reider (Miami University), Japanese Demon Lore: Oni from Ancient Times to the Present
Sponsored by UMSL Global and the Ei'ichi Shibusawa-Seigo Arai Endowed Professorship in Japanese Studies