Name: Tina Le
Program: Italy Study Tour
Major: Accounting & Finance
Term Abroad: Winter Intersession 2015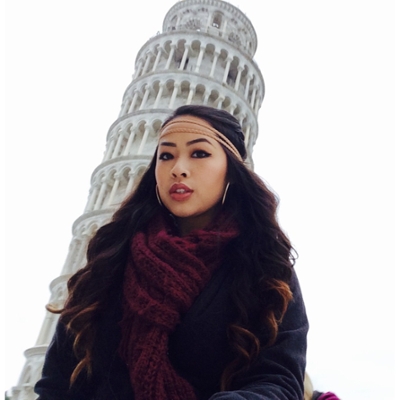 Study Abroad: Italy 2015 was my first big international travel. I've been to Mexico and Canada, but have never gone half way across the world before and with a bunch of strangers! I really wasn't sure what was to come from this trip, but I put myself in an adventurous and open state of mind. From the moment our group landed in Italy, we constantly stayed entertained with awesome demonstrations like the glass blowing in Venice, viewing amazing sites like the archeological site of Pompeii, eating authentic Italian cuisine in a hidden restaurant on the side of busy cobble street in Rome, or gazing at the countless numbers of panoramic views Italy has to offer like Almalfi Coast in Sorrento.  By day two, I was already comfortable with the people I've come with and didn't see them as strangers anymore, but more like traveling companions. The greatest thing about studying abroad for me was being able to be completely vulnerable to the situation in trusting new people, getting lost in a foreign city, trying to communicate with locals with a language barrier, and trying exotic foods, seeing sites that just aren't available back home. In this process, I've made countless memories with awesome, new people and have seen and done so many new things that I can now cross off of my bucket list!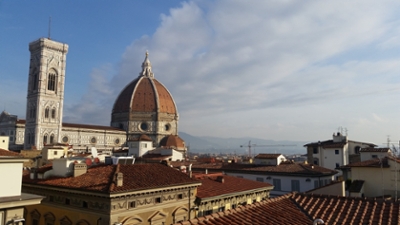 Our tour guide from EF tours, Simoné, was the best tour guide I could have asked for. He was kind, resourceful, and knowledgeable! Having such an awesome guide like that really enhanced the overall trip for me. If I needed suggestions or a question answered, he was always quick with a response I was pleased with. The program with UMSL and EF tours was definitely perfect because I didn't have to worry about the hassle of booking flights or hotels, bus tickets to get to from city to city, waiting in line, or doing extensive research and planning to put together the trip. Instead, everything was already planned for us, buses would be waiting for us to go to the next location, and hotels would be ready for us to come. It really made it easy for us to enjoy our trip even more! Usually after taking a vacation, I always wish I would have gotten the chance to do more or simply, there just wasn't enough time. However, with the study abroad program, I was 100% satisfied with the amount of activities, educational guided tours, site-seeing, and free time incorporate every single day for us. If I had the opportunity to study abroad again, I'd do it in a heartbeat.