Name: Paul Salley
Program: UMSL study abroad through Missouri London Program in England
Major: Communications
Term Abroad: Spring semester during senior year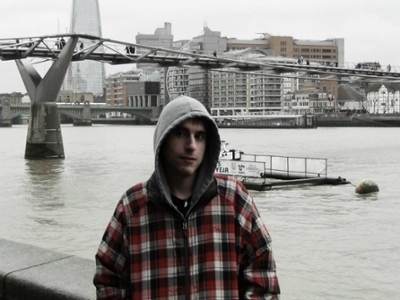 My motivation and reasoning for studying abroad in England is proof that hard work and dedication will pay off in the end. In the summer of 2007, I embarked on a journey to tell the story of Jimmy McCulloch, an incredibly talented musician who tragically passed away in 1979 at just 26 years old. He was best known for being Paul McCartney's lead guitarist in Wings in the mid 70's and was only sixteen when he became the youngest guitarist to play on a UK number one single with Thunderclap Newman's "Something In The Air." I had no idea what type of response I'd get when I started contacting various people who knew him throughout his life. After all, I was just some random kid from the Midwestern United States. Much of the response has been positive and not only have people been more than happy to share their memories of Jimmy but they've also complimented me on what a remarkable job I'm doing. I've managed to get in contact with over 100 people ranging from musicians who had played with him to mates of his to photographers who photographed him during his career and fans who had seen him perform in concert.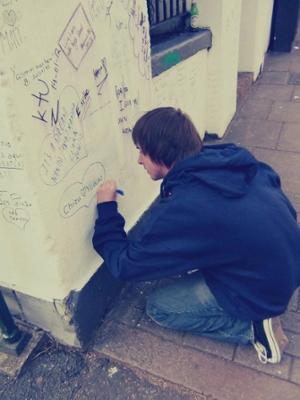 I managed to do all this via the internet and through the mail, which is pretty impressive if you ask me. As long as I was in the United States, I knew that ultimately my project couldn't get off the ground. I had to go to England if I wanted to make any further progress. Luckily for me, England was one of the locations that UMSL's study abroad program offered. Once I was accepted into the Missouri-London program, I began making preparations for being overseas for the first time and my mind began to wander about all the different types of things I'd experience.
Being in England allowed me to accomplish so much within a short span of time. Among the highlights were seeing Paul McCartney at the Royal Albert Hall and traveling to Newcastle upon Tyne, Liverpool (Where I got to go on a Beatle tour of the city) and visiting Warner Brothers Studios for the making of the Harry Potter films tour. However, the highlight of the entire trip was spending time with Jimmy's family. I can't even begin to describe how much that meant to me. They were so welcoming and made me feel like I was part of their family.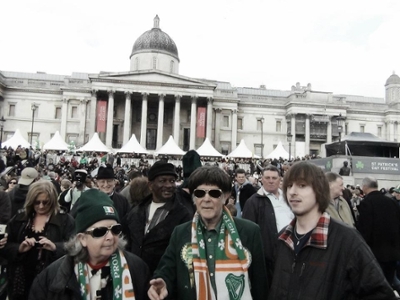 In terms of classes, I really enjoyed how my classes took advantage of being in London and really used the city as a classroom. I am a visual learner so I loved learning about the rich history of London during the walks we took around the city rather than just sitting in class for three hours. Studying abroad in England was the best decision I've made because not only did it allow me to experience a different culture and helped me grow as an individual, it helped me to further my project. My advice for those who are on the fence about studying abroad would be to take the opportunity to do it because it is a once in a lifetime experience that not a lot of people get so take complete advantage of it.