Name: Nick Clogston
Program: UMSL exchange program with Korea University
Major: Information Systems
Term Abroad: Spring Sophomore year & Fall Junior year
I was dead set on going to South Korea for my study Abroad adventure. I met some influential Korean students and professors here at UMSL which really inspired me to go see Korea for myself. After living in South Korea for an entire year, and getting to share and partake in my girlfriend's culture, it was really hard for me to come back home to Missouri. UMSL gave me the opportunity to earn credits towards my Information Systems degree while taking 2 semester's worth of classes at Korea University. The Campus was beautiful, more hilly than I would like but still beautiful. The architecture for KU has that makes the campus buildings look like castles! A lot of the students speak English and all the classes I took were taught in very understandable English. The most notable thing about my experience at KU was definitely the buddy program that KU has. KU's KUBA program really helps exchange students like myself feel like part of a group, taking all the students to famous places in Korea. So every week we would get to socialize with the other exchange students and go to famous eats all around Seoul. Not to mention see famous attractions like Seoul Tower, Hongdae, Myeongdong market, traditional markets, and Lotte World.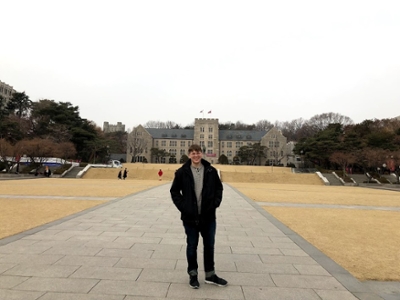 If you're worried about food, fear not. There are so many options for American food in Korea. They make a mean burger and also Burger King and McDonalds are everywhere. I would recommend downloading the app "Mango Plate" because it's like the Korean Yelp in English. I found many cool restaurants that I would not have found otherwise through this app. Also, the main street near the dormitories and between North/South campus on KU has a billion places to choose from when it comes to food. Rely on your KUBA buddy and fellow exchange students on tips where to go eat! I was such a foodie in my year in Korea.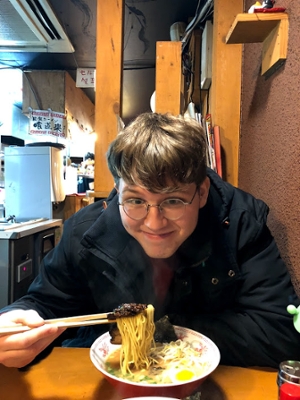 Don't stop exploring when you're here! I took advantage of my location when I was in Korea and got to snag a super SUPER cheap flight to Japan. I went to Hokkaido, Japan during my Summer break in Korea. The plane tickets were $100 round trip and you'll never have an easier time traveling in Asia than when you're in Korea. Some of the other exchange students traveled to Taiwan, Vietnam, and Singapore. South East Asia has so much culture and places to go, not just in Korea. I took a weekend and took the bullet train to Busan, the southern, 2nd largest city in Korea. I am really into Esports and online video game tournaments so I got to see some of my favorite teams battle it out, since Koreans are super into video gaming!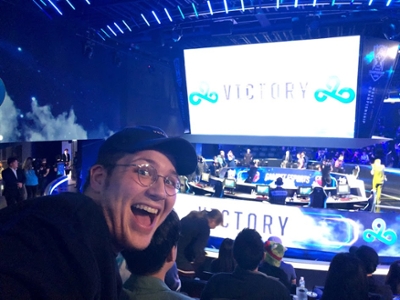 Spending 10 months in Korea was super life changing. Not only did I get to experience and live in another culture, but I grew as a person. I had to rely on myself as well as Google to solve challenging problems. Things like setting up a bank account, getting my phone to work, translating street signs to find meetup locations, and communicating with locals. But don't let those intimidate you! Those will pale in comparison to the everlasting memories and experiences you will attain in Korea. After coming back, I wish I could have stayed longer.