Name: Liwei B.
Program: UMSL exchange program at The University of Ottawa 
Major: Accounting
Term Abroad: Fall semester during Senior year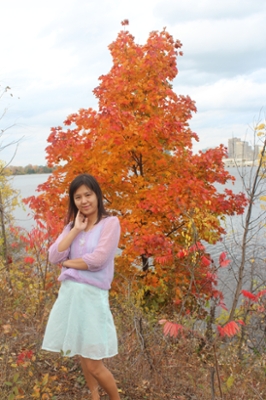 Studying abroad is not only academically and culturally fulfilling, but also fosters personal growth. I had decided to study abroad to University of Ottawa last year. At the beginning, I had a big concern about my new life in the city of Ottawa and my academic performance in Telfer school of Management. Finally, I finished all my courses and successfully graduated. My study abroad experience was difficult, also unforgettable and meaningful to my life.
I moved to Ottawa last summer. The summer here was nice and cooler. My family visited many beautiful places in Ottawa after we came here. I like the beautiful summer here.
After the enjoyable summer vacation, the fall semester started. At the beginning of the semester, I felt that I was totally overwhelmed in a new study environment. Some professors came from other countries and spoke the English with accent that made the lectures very difficult to understand. The grading and evaluation in the Telfer school of Management were much more difficult than the University of Missouri - St. Louis (UMSL). To make it worse, I came here as a stranger and with no friends at all. I felt lonely whenever I walked in campus myself. I saw very crowded people walking passed me and no one would talk to me.
Then the most struggled experience was to find at least five students to form the study groups, which were required for every course. I tried to talk to people around, and I always got an excuse: "Sorry, we were already full of people in our group." Then, I had to come to the professor to ask for help. Finally, thanks to a girl who also came from China. She was very kind and asked me to join her group for my marketing course.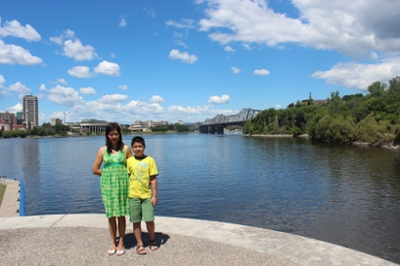 As the time was passing by, I gradually got used to the new study environment. I started to talk to my classmates and ask them about the University's culture. I had a better understanding of everything around me. I started to make a few friends in my classes. I also talked to the professors about my concern of my academic performance. Some professors encouraged me to achieve my academy goal.
However, studying in the Telfer school of Management, one of the top business schools in Canada, was still very challenging to me. We needed to finish a lot of homework and quiz, group projects, group papers, presentations, midterm exams and final exams.  I worked very hard every day. For a better understanding and listening to the lectures, I always prepared myself before I came to class. I completed all course works before the due date. Before every exam, I spent a lot of time to review the materials. The exams were extremely difficult compared to the exams at UMSL. I not only needed to know well about the concept we learned from each courses, but also have to apply it to the real situations and problems in the exam and within a limited time. The professors' expectations were high for those applying questions.  It was almost impossible to get higher grade in this kind of questions and they were always a big portion of the exams.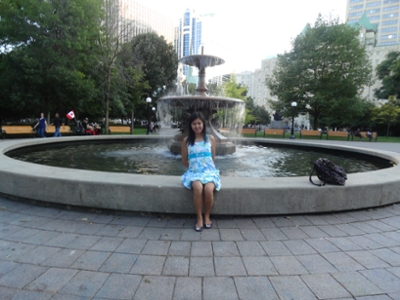 All in all, it was a great experience studying in a different environment and culture. It is also very important for me to work with different people. It broadened my network and will for sure help me in my future career. In addition, as accounting in different countries has different principles and policies, the study here in Canada was very helpful to me and it will help my job in the future.
The study abroad experience to me was valuable and meaningful. I want to thank people who work in the Study Abroad Office at UMSL.  They provided me this great opportunity to study at the University of Ottawa.  I hope that I can find a job as an accountant and start my career soon.