Name: Kati Minas
Program: UMSL exchange at the University of Limerick
Major: Sociology
Term Abroad: Spring semester during senior year
Before attending University of Limerick in Castletroy, Limerick, Ireland, the farthest I had ever been from the Midwest was California. The day I left I felt a huge mix of nervous, excited, anxious, and proud. I never thought I would get a chance to visit a foreign country, much less study and live in Ireland for four amazing months.
When the plane touched down in Shannon, Ireland, I could hardly contain my excitement. After landing, the stark contrasts from American life became immediately apparent. The European terminology was instantly obvious, ex: using the word "lift" instead of "elevator." As the semester, or "Module" as it is called at University of Limerick, began, I settled into life as a foreign exchange student living in Ireland. It took a bit of an adjustment.  Locals would ask, "Are you here on holiday? Where are you from?"  And I would reply, "I'm attending UL, and I am from America."  To which sometimes received a laugh, and the local would ask, "I know that much, but what state?!"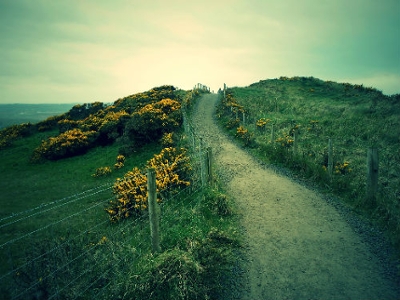 The University of Limerick is a fairly large school, with a huge international presence.  Upon entering the campus, visitors are greeted by two large flagpoles, followed by a beautiful, tree-topped, half mile road to the Student Centre. The Student Centre of the University holds a courtyard with a bank, a bookstore, three restaurants, and meeting areas.  It also holds the home office of the Student Union, which is an integral part of all student and campus activities.
Limerick City is located in County Munster, which is in the Southern part of Ireland. It is home to many great pieces of Irish history, such as the Treaty Stone, St. John's Castle, and St. Mary's Cathedral. I would suggest to any student to visit these places at least once, as they are major parts of Limerick City history.
Aside from historical sites, Limerick is home to the Milk Market, which is a multi-vendor weekend long farmers market in the heart of City Centre. Here, fresh foods and unique products from all around Europe are available to sample and purchase.
I took one school trip outside of Limerick City. It was to Giant's Causeway/Belfast, Northern Ireland. Belfast is approximately 5 hours north of Limerick City by bus, and well worth the travel. Giant's Causeway in Northern Ireland provided beautiful, picturesque views of the ocean, as well as access to the strangest rocks naturally created on Earth. The many adorable seaside communities dotting the coastline were exactly how they look in travel magazines. Belfast's Peace Wall was a sobering and powerful experience. The tour through the war torn areas still had residual paintings and murals of times during the troubles.
 
I absolutely adored my time in Ireland. I made quite a few close friends in such a short period of time from all over the world. After this experience, I feel I have a better understanding on the history of the European Union and the United Kingdom. After the initial culture shock for integrating into life in Ireland, I quickly picked up how to live and how to act. University of Limerick is an excellent school to visit on Study Abroad. Their International Department as well as the International Society is extremely welcoming, caring, and attentive to the needs of exchange students. Limerick is an old city with lots of historical relics intertwined with a gritty cool modernity, a huge music scene, and cultured fun people. I would suggest visiting Ireland to anyone who is interested in Irish History and doesn't mind a little rain.