Name: Jay Harris
Program: UMSL exchange at Auckland University of Technology in Auckland, New Zealand
Major: International Business, Finance, and Marketing
Term Abroad: Spring semester during senior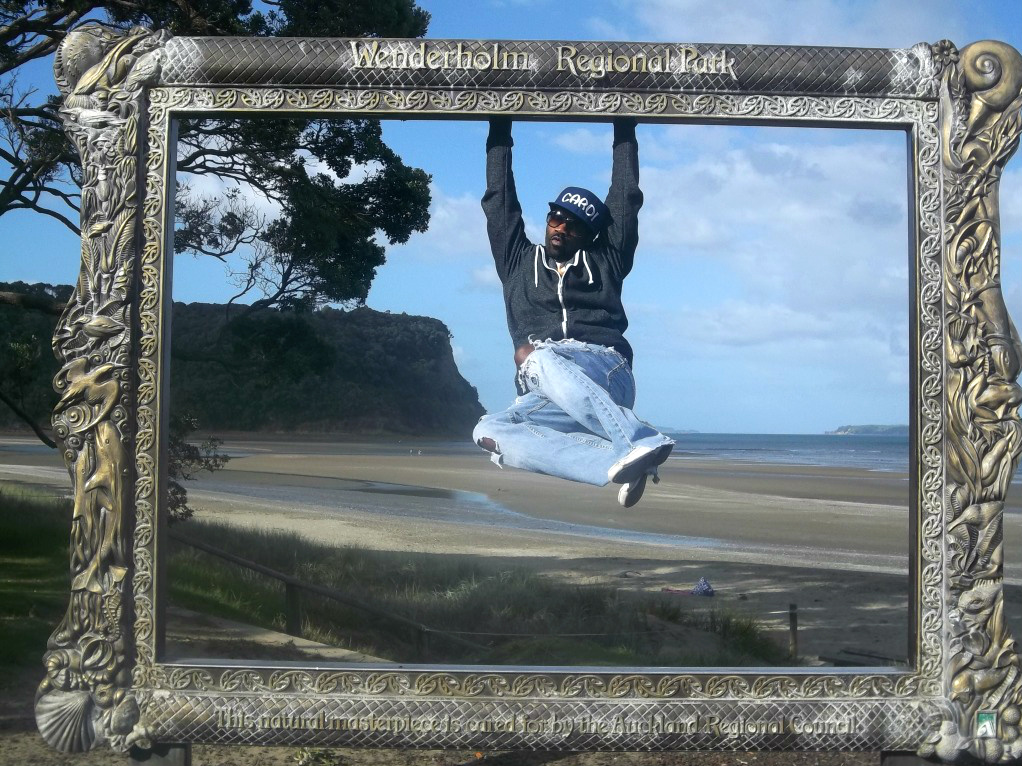 Hello, my name is Jay Harris. I am a Senior at the University of Missouri-Saint Louis (UMSL), majoring in Business with an emphasis in three areas – International Business, Finance, and Marketing. This past Spring of 2012, I had the fortunate opportunity to study abroad at the Auckland University of Technology, in New Zealand (NZ). This program was one of many offered through UMSL. In completing the final requirement for my International Business emphasis area, I had to study abroad for a semester or longer in another country. I chose to study abroad in NZ for a number of reasons. First, although my second language is Spanish, I wanted to have my courses taught in English, and all of NZ's classes offered that aspect. Secondly, out of all the business schools partnered with UMSL, AUT really seemed like the most cutting edge, from all the data I had gathered (which proved to be accurate). Lastly, my dollar was stronger in NZ, and from all the research I conducted, brochures I read, and people I had spoken to, NZ was consistently rated as one of most beautiful places in the world! I would have been crazy not to choose AUT for my study abroad adventure!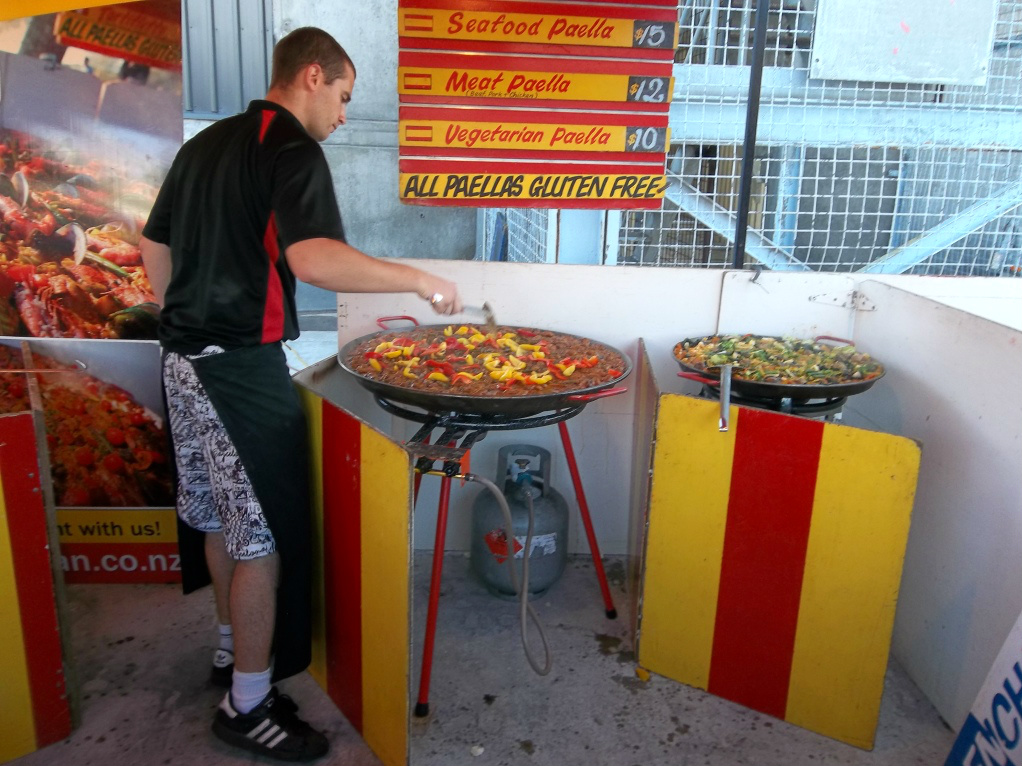 New Zealand proved to be just as beautiful and alluring as it propped itself to be before my journey there. The university, AUT, had a very diverse student body and was nearly 2 times bigger than UMSL (by student population). That was one of the best features about the university. There is an opportunity to learn so much just from the students that come from all parts of the globe. I literally met people from all over the world, not just on campus, but just from walking the streets. Auckland seemed to be the epitome of what a melting pot looks like. I also had a chance to jet set over to Melbourne, Australia, which made me love Australasia that much more! NZ is right in the hub of some pretty spectacular world offerings in that region.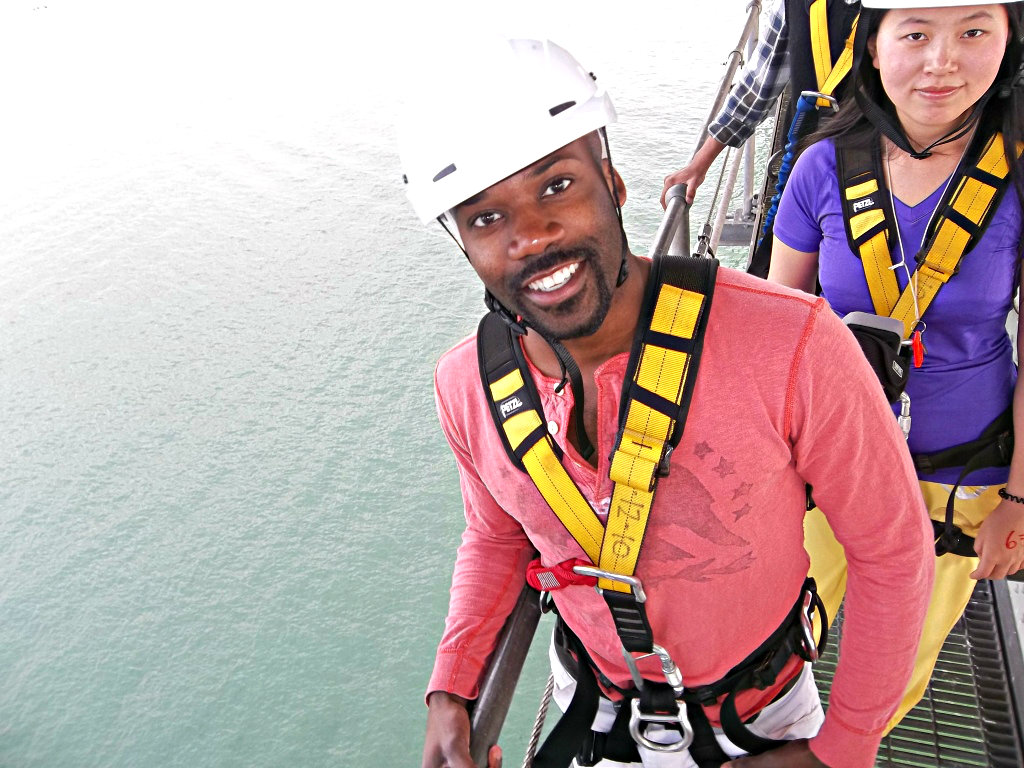 Speaking of offerings, there are so many activities to take part in, I felt like a kid in a candy store! Well, maybe more like an adrenaline addict with a 24-hour freebie pass at an amusement park, with all of the high-risk activities one could take part in! I did have a chance to go bungee jumping off the Auckland Harbour Bridge. Oh boy, what a rush! Although the North Island was fun, I did not have the opportunity to experience the South Island that time around. I do have plans on returning to NZ to add that to my travel resume.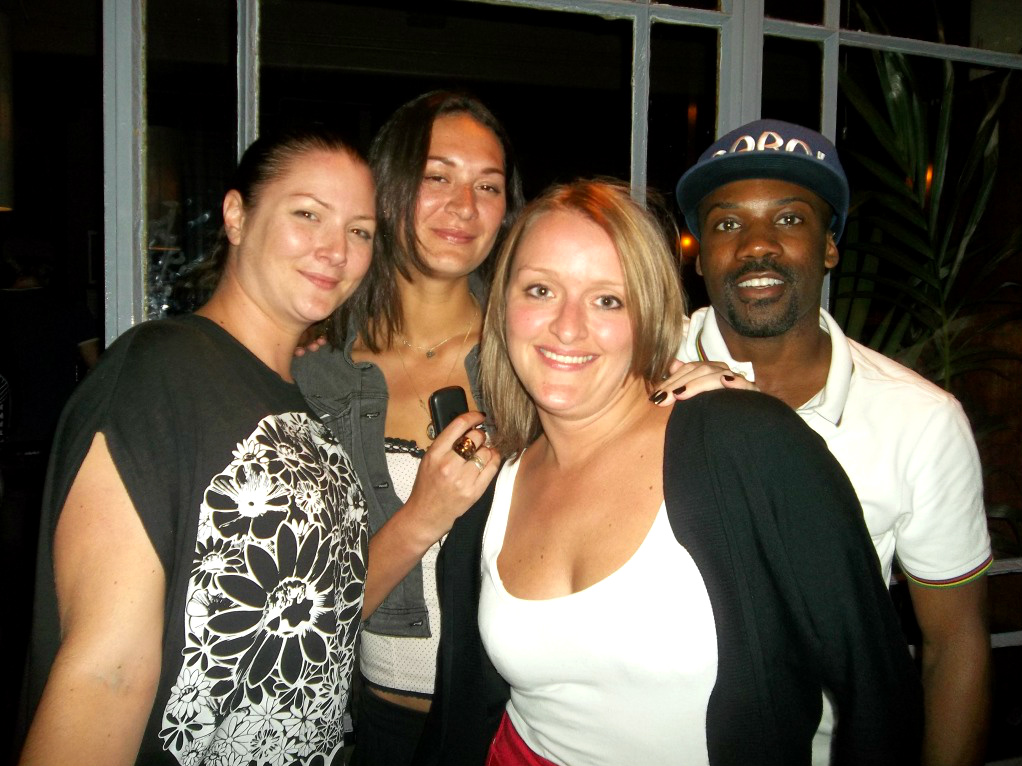 Additionally, the natives (Kiwis) were pretty accommodating, as well. No matter where you were, someone was willing to offer their time and help to get you acquainted with their country, or even just simple directions to your intended destination. Kiwis are very hospitable, and my most beloved Kiwi (Sheree), was a pillar to that truth, in reference my experience there!
My time abroad was truly rewarding and definitely one of the best decisions I have ever made in my life!  A lot of memories were tucked away into my mind, and some pretty eclectic and amazing individuals were added to my life (Carmen, Jim Bean, LuLa, and Nanda). I am truly indebted to the people that helped make this trip a reality for me, (my family, friends, UMSL, and myself). I finally complete all of my undergraduate studies this coming December of 2012, and look forward to being able to travel abroad at least once more for academia!
Regards,

Jay Harris