Name: Jake Dodge
Program: Missouri London Program in London, UK
Major: Elementary Education
Term Abroad: Summer program during his senior year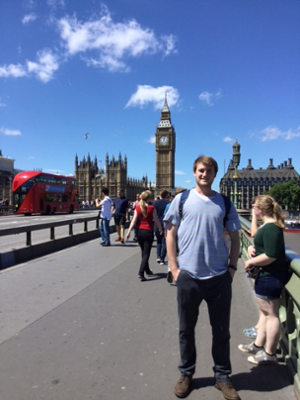 Studying abroad was something I always considered doing and UMSL provided so many options. Having searched our website, I came across a few options and liked the London programs. The Missouri London Program offered a study abroad session in the Fall, Spring, and Summer. I did a full six-week summer program at the University of Roehampton which is only 25 minutes outside central London! Instead of boring you with the details, let me share why studying abroad is an experience you just cannot pass up. Not only was it great to experience the country of England, but other countries in the continent as well. First, studying abroad can be great to add to your Resume. International experience could make you stand out among other applicants. When I studied abroad in London I got to take modules that explored the schools of England. My other module was a Sociology class that had class field trips in the city. My point is, learning in a different country allows one to learn in a different setting with different perspectives. I am an education major so I took what I learned and will use it the rest of my life.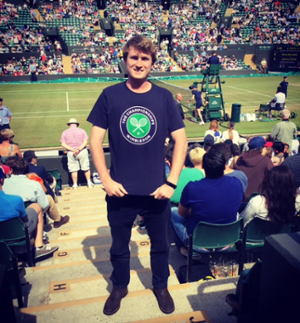 My time in London was everything I could have hoped for. Going abroad allows you to meet people around the world, explore new sites, and get enriched in another culture. My program provided all of us with our own flats with sinks and kitchens. I had my own room and was within walking distance to all my classes. Adding to that, Roehampton was a perfect green and cozy borough that did not have the craziness of the city, but allowed easy access to all parts of London.  Furthermore, it was not hard navigating around London and the rest of Europe. The transportation is great and London has so many choices to choose from. England was a great jumping off point to the rest of Europe. I could take a high-speed train and get to Belgium or Paris in two hours! Rome was also a place I visited and got there by plane in two hours! I became even more independent and really tried to take advantage of traveling. The Missouri London Program also has what they call a social program where they take you on trips by coach and train to amazing sites. I visited Windsor Castle, Stonehenge and Bath, Tower of London, Hampton Court, and many other sites. My list of favorite things I did abroad were: Eiffel Tower, Rome in a day tour with entrance to Vatican and Coliseum, Wimbledon tennis tournament, Harry Potter Studio tour, and all the London and England castles and historic places. In addition, museums were mostly all free and very informative for a prospective social studies teacher like myself.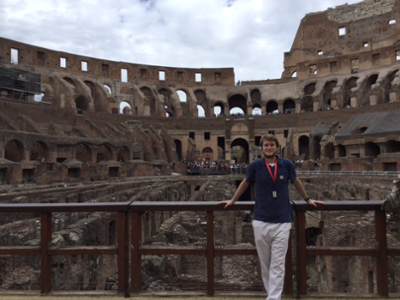 When you think about your future I hope it will include studying abroad. Take advantage of what UMSL has to offer because our study abroad department is top notch and very knowledgeable. I will be studying abroad again after my last couple semesters. I will be teaching in China and looking forward to seeing what Asian culture has to offer. As a teacher, I want to have a myriad of international experience to share with my classroom. I worked very hard on my grades and worked with our fabulous financial aid department and earned many scholarships to help me finance my trip. Studying abroad was the most exciting and enriching experience of my life. It was the highlight of my college career and all my travels are going to help me later in life.