Read about other students' experiences in Italy!
Name: Chandler EuBank
Program: Short-term program in Florence, Italy
Major: Anthropology
Term Abroad: Summer before senior year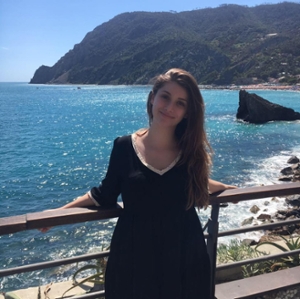 As a cultural anthropology major with a specific interest in East Asia, I never expected to study abroad in Italy. Sure, I, like most people, had daydreams of vacationing there: gorging on pasta and wine beneath a scorching summer sun. But actually living there for a short time? Not something I planned. Surely I should go to Korea or Japan instead?
However, when my favorite professor announced she would be leading a short summer program based in Florence, I jumped at the opportunity. It would bolster my art history minor and provide me with an experience unlike any I had had so far, so why not? Plus, I already knew I would enjoy the classes.
Class consisted of daily walking tours of museums, manor houses, and the streets of Florence as we studied architecture, art, and history. There were also several trips to the surrounding areas, such as Sienna (many students fell in love with the city) and a Tuscan winery, hosted by our host university in Florence (SRISA). Many students, my roommates and myself included, took advantage of the weekends to travel around Italy, seeing as much as possible. On a day trip to Monterroso al Mare, Cinque Terre, my Italian daydream finally came true: we sipped chilled white wine and feasted on seafood right next to the coast, watching the blue waves dance as we relaxed. Now, whenever I'm stressed, that's my "happy place" (hard to be stressed when you're imagining tiramisu at the beach…).
If you're looking for advice about studying abroad, I can tell you that it's unique for everyone. It's important to keep an open mind about everything, including where you want to go. For a year-long program, if your heart is set on one specific place, then certainly go for it. But for a shorter program, such as the summer program I went on, be spontaneous and let yourself be pleasantly surprised.
Name: Sereno Adams
Program: Provider program through Lorenzo de' Medici
Major: Biology
Term Abroad: Spring semester during junior year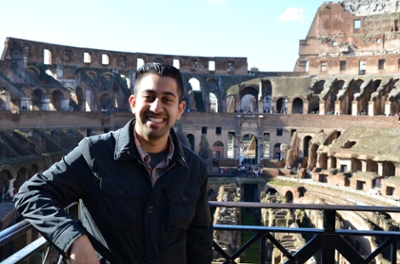 Deciding to study abroad at Lorenzo de' Medici (LdM) in Florence, Italy was one of the most life changing and incredible experiences of my life. I am so glad that I chose to study abroad through University of Missouri-St. Louis (UMSL) programs! Although my specific program was a non-UMSL program, UMSL provided the foundation and tools to allow me to study abroad successfully. This program not only challenged me academically, but was also perfect for me when completing the general education requirements for my major. After completing my semester abroad, I then realized how culturally intensive my stay in Italy was and I know that this aspect only bettered my experience. I received an education that I would not have been able to achieve anywhere else which opened up my eyes to the world and broadened my perspective on life that will assist me on my future aspirations. Being abroad in this program has taught me to step back from the busyness of reality and appreciate life's beautiful simplicities. In this term I have traveled to unbelievable places, experienced Italian culture first-hand, and made friendships that I will cherish forever. The program has given me everything that I could have dreamed of and I will be forever grateful.
My semester abroad can be summed up in two words, "reasonable expectations". To have reasonable expectations about every single situation that you are about to embark leaves more room for discovery and less for disappointment. Sure everyone, including myself, has had their high and lows every single day being abroad, but to understand that every situation is a new journey and overcoming it or living it up to its highest potential makes you mature as a person.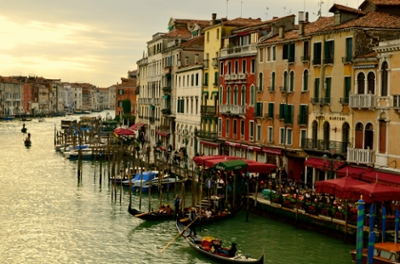 There are so many things that I love about Italy. The picturesque cities, the language, the culture, the people, and of course the FOOD! Italian food in Florence is amazing and there was never a time that I was disappointed when eating out. Every single ingredient is always fresh and prepared once you order it! Living in Europe in general can be a bit costly, but you have to learn how to budget accordingly to eating out, social activities, groceries, and traveling. I traveled a ton when I was abroad and there was not a single moment of regret. I had many times of extreme anxiousness, but in the end I always made the best out of every situation and just went with the flow. I believe that understanding that things will never EVER go perfectly well when being abroad, even if you plan everything, but understanding that every situation is a new journey and overcoming it makes you appreciate your time even more. Plus you have some crazy stories to tell your friends and family when you go back home! One thing that I wished I knew before going abroad was how precious water is in Europe. Water is never free and is always has to purchased when eating out!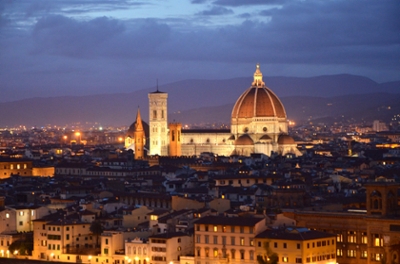 Florence is probably one of the easiest walkable cities. Everything is in very close proximity with so much art, architecture, and culture jammed packed on every corner. Since all the Universities are within the city, there is no designated 'campus'. Rather there are multiple rooms in different buildings that house the classes. All of the buildings are a short 5-8min walk from most of the apartments! My closest class was less than a minute walk around the corner from my apartment and my farthest was probably seven minutes away. All of the streets in Florence are cobblestone, so it takes some time for your feet to get adjusted to walking on uneven pavement, but after a while, it becomes the norm. There is so much to see and do in Florence! I studied for about 4.5 months and I still haven't seen every church, museum, or piece of art that Florence has to offer. Some of my favorite things about Florence were walking past the Duomo everyday on my way to class, getting gelato almost every night after dinner, staring at the Ponte Vecchio, and seeing the city during sunset at one of the highest hills in Florence. This city could not be any more beautiful! Florence is also the perfect city to study abroad in since there are so many university programs that bring so many exchange students into the city. The city's population is almost half full with students so you always have the opportunity to make new friends! I made so many friends from the states as well as different countries from Europe!
 At the end of this experience, I can only state that I will never be the same person as I was before I left for my expedition. The program challenged me in ways that I never knew were even possible and I appreciate that more than anything. I have now gained a better insight into myself and gained a better ideal of self-confidence. Studying abroad makes you realize how important the little things are and thus makes you appreciate every single moment of life. Living in Europe only made me appreciate new ideals of culture, ways of seeing the world and overcoming prejudice. Of course there were ideals of the Italian culture that I absolutely fell in love with, but there were some that just increased my love for my own country even more. Florence, Italy will always be my second home and that would have never been possible without UMSL's study abroad department.
Name: Tina Le
Program: Italy Study Tour
Major: Accounting & Finance
Term Abroad: Winter Intersession 2015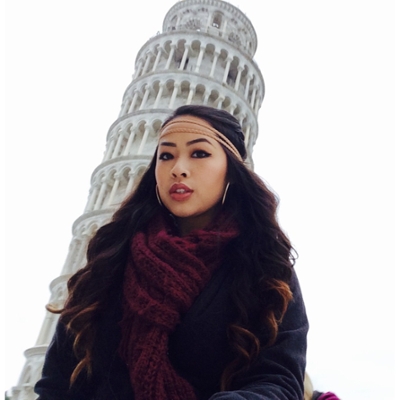 Study Abroad: Italy 2015 was my first big international travel. I've been to Mexico and Canada, but have never gone half way across the world before and with a bunch of strangers! I really wasn't sure what was to come from this trip, but I put myself in an adventurous and open state of mind. From the moment our group landed in Italy, we constantly stayed entertained with awesome demonstrations like the glass blowing in Venice, viewing amazing sites like the archeological site of Pompeii, eating authentic Italian cuisine in a hidden restaurant on the side of busy cobble street in Rome, or gazing at the countless numbers of panoramic views Italy has to offer like Almalfi Coast in Sorrento.  By day two, I was already comfortable with the people I've come with and didn't see them as strangers anymore, but more like traveling companions. The greatest thing about studying abroad for me was being able to be completely vulnerable to the situation in trusting new people, getting lost in a foreign city, trying to communicate with locals with a language barrier, and trying exotic foods, seeing sites that just aren't available back home. In this process, I've made countless memories with awesome, new people and have seen and done so many new things that I can now cross off of my bucket list!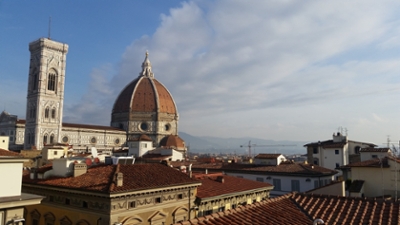 Our tour guide from EF tours, Simoné, was the best tour guide I could have asked for. He was kind, resourceful, and knowledgeable! Having such an awesome guide like that really enhanced the overall trip for me. If I needed suggestions or a question answered, he was always quick with a response I was pleased with. The program with UMSL and EF tours was definitely perfect because I didn't have to worry about the hassle of booking flights or hotels, bus tickets to get to from city to city, waiting in line, or doing extensive research and planning to put together the trip. Instead, everything was already planned for us, buses would be waiting for us to go to the next location, and hotels would be ready for us to come. It really made it easy for us to enjoy our trip even more! Usually after taking a vacation, I always wish I would have gotten the chance to do more or simply, there just wasn't enough time. However, with the study abroad program, I was 100% satisfied with the amount of activities, educational guided tours, site-seeing, and free time incorporate every single day for us. If I had the opportunity to study abroad again, I'd do it in a heartbeat.