Name: Grace Minton
Program: UMSL exchange program at the University of East Anglia, Norwich in England
Major: Communications
Term Abroad: Fall semester during senior year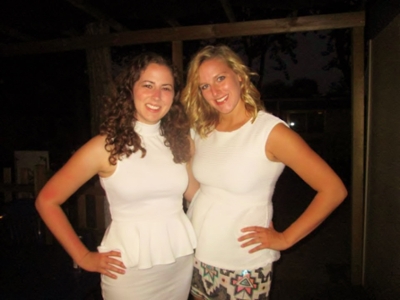 Dear Student,
I am writing you this letter to encourage you to study abroad. I just returned from a semester long adventure in England, and I truly loved every minute of my experience! In this letter, I want to tell you a little bit more about my experiences in England and the rest of Europe, as well as discuss how meaningful this experience was to me.
I chose to study in England because I had a huge interest in British culture. I have always been interested in The British Invasion of the 1960s, Shakespeare, and many other things associated with the country. England was the ideal place for me to study because it allowed me to explore many different historical locations throughout the country while still being able to communicate freely with locals. And, on that note, I am not fluent in any other foreign languages, so England was very appealing because I knew I would be able to speak with ease to British citizens.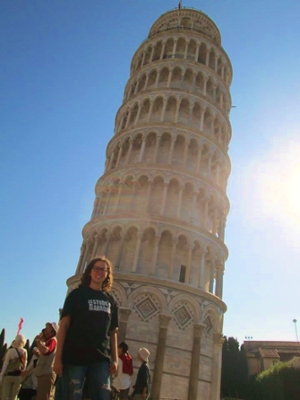 Before I left for England, friends and family members advised me on where to go in Europe on weekends or holidays. I chose to go on a group guided tour for two weeks before the start of the British fall semester. The tour was wonderful and exhausting! I got to see seven different countries in fifteen days. We went to Monaco, Germany, France, Italy, Switzerland, the Netherlands, and Vatican City. Although the tour was truly exhausting, I am glad that I was able to experience so many countries and get a taste of European life on the mainland before the start of the semester. Each country had different things to offer. Personally, Italy was my favorite place on the tour. However, I know many people who preferred Germany, Switzerland, and the rest of the nations on the list. Each country was truly magnificent to experience because it gave me a greater appreciation for history, architecture, food, and the importance of European nations. I recommend that anyone who is interested in studying abroad do a little bit of research on the various nations before arriving in Europe. That way, when you arrive, you know kind of what you are interested in seeing and what nations might have things that you value. At the same time, though, I think it is important for students to step out of their comfort zones and give new places a chance. I went in thinking that the Netherlands would be a really dangerous and wild nation because prostitution and marijuana are legal there. However, I quickly realizes that people in the Netherlands are extremely kind, welcoming, and value simple pleasures in life. They place a huge emphasis on biking and respect the environment! So, if you go to Europe, Asia, South America, or anywhere else in the world, take a chance and try to do something you might be a little uncomfortable doing. It could end up being delightful and raise your awareness of the world!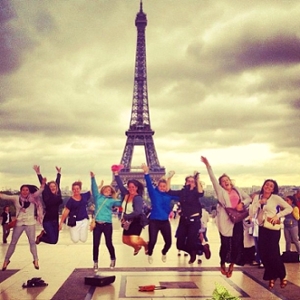 The British people and the British school system are much different than what is common in America. The people are nice and helpful, but they seem kind of shy in the beginning. I recommend putting yourself out there to make friends whenever possible. I joined a lot of different clubs and organizations so I could get to know British students and experience British culture on a more authentic level. Once I was adjusted and overcame my "culture shock," I fell in love with Great Britain and the English way of life. I think getting involved in on-campus activities was one of the most positive things I did while abroad. I learned a little bit more about rock climbing, salsa dancing, and yoga while managing to make friends and stay fit.
Basically, I cannot say enough positive things about my semester abroad! I learned a lot about different cultures, and even picked up some French and Italian phrases. Additionally, I made friends that opened my eyes to new perspectives on life and the purpose of humanity. I am so grateful for the time I spent abroad! I think that, if possible, everyone should venture outside of his or her comfort zone to embrace and try to understand different perspectives. This adventure was life-altering in the best way possible! I hope that this letter has convinced you that studying abroad if worth your time. The benefits far outweigh any negatives you might think of. You will come back enlightened, conscious of the world around you, and in awe of the other cultures you have experienced firsthand!
Sincerely,
Grace Minton