Name: DeMarko Timmons
Program: UMSL faculty-led program for French language to Strasbourg, France 
Major: Biology and French
Term Abroad: Summer semester during junior year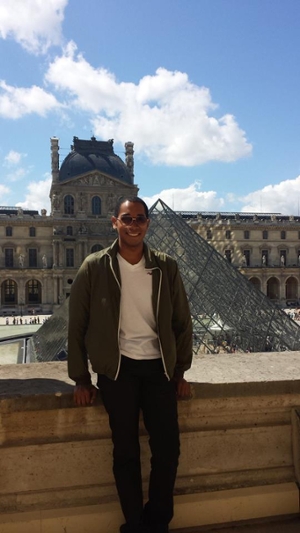 When I first arrived at the University of Missouri Saint Louis I majored in BS Biology and minored in French. During my first semester of school I was enrolled in French 1. My past experience, three years in high school, didn't compare to how much grammar and conversation skills I gained here at UMSL. French 1 was intensive for me, even after hours of countless study I had barely caught the hold of things. Mid-terms were around the corner and I had to find a solution fast, and during this time is when I found my solution. I was surrounded by friends on campus who were native French speakers or who studied French since grade school. I started observing the way they talk, the way they wrote, and started to emerge myself in the French culture. I would always try to speak French around them and they would let me know what needed to be corrected. Eventually I started to gain conversation skills past the beginner's level. After completing French 1, 2, and 3, I realized with my minor I would only have a few more classes to go before completing it. By the time I took French 4 and 5 my interest for the French culture and language had doubled.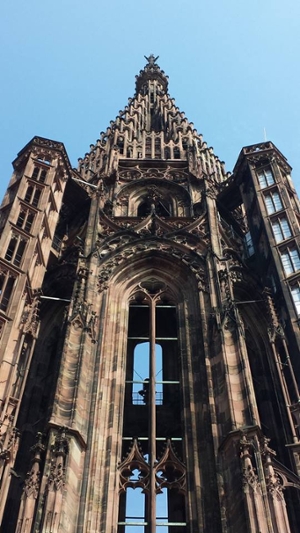 After talking to my French advisor I looked into studying abroad. Being a biology major not many programs could fit both French classes and biology classes into my curriculum abroad. After doing some research I ran into advertising about the Strasbourg program in France.  It was perfect because I could use the summer to earn six French credits and pick back up my biology classes in the school year. But still I wasn't satisfied, after taking on the summer French program I realized again that my French learning would come to an end. And that's when I decided to become a double major in Biology and French. By being a French major I was able to take on the Strasbourg program in the summer and return to UMSL to take more French and Biology classes. To make things better the program was led by two French teachers who I had in previous French classes.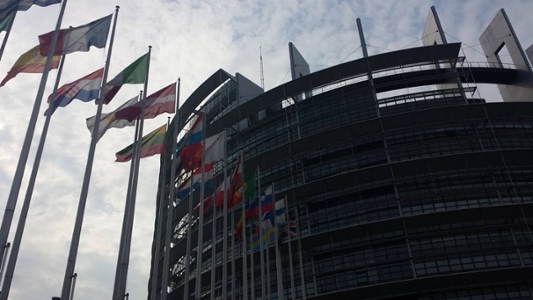 Earlier this year I received an e-mail from the study abroad office stating that I was accepted into the program. It was time to start getting my passport, travel plans, and savings into place. During the first Strasbourg orientation the Professors gave greater insight on what the program was about. The location, the atmosphere, the gastronomy, everything felt so close at this point. Soon after the orientation I bought my plane ticket. The professors advised us to fly into Frankfurt, Germany because the Strasbourg airport wasn't that adequate for international flights. But going to France, how could I possibly pass up the opportunity to visit Paris. After consulting with the professor I bought my roundtrip ticket to Paris and booked the bullet train to take me from Paris to Strasbourg.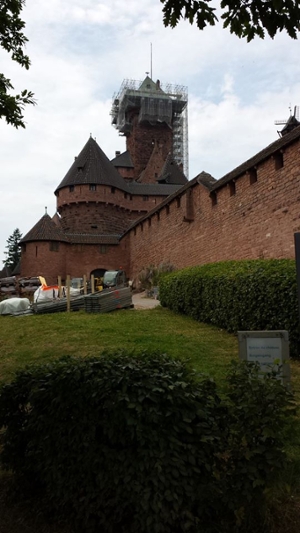 When I arrived in Strasbourg it was it was like nothing that I had ever seen. The buildings, the culture, the people were all different from what I was accustomed to. Strasbourg was a beautiful city filled with color and great architecture. I stayed in a residence hall with the other 11 participants. Living in a dorm allowed me to easily connect with the other students and make going out together a lot more fun. Each day we would meet up in the morning for class and stop at one of the many boulangeries for breakfast. We studied at the University of Strasbourg; it reminded me of being inside a museum. Each day the teachers would have a fun activity planned out for us such as a boat cruise, museum visits, and field trips to nearby castles and breweries, the European parliament, and even going inside the Strasbourg Cathedral. And every week we would meet up with a French native to gain more insights on the French culture.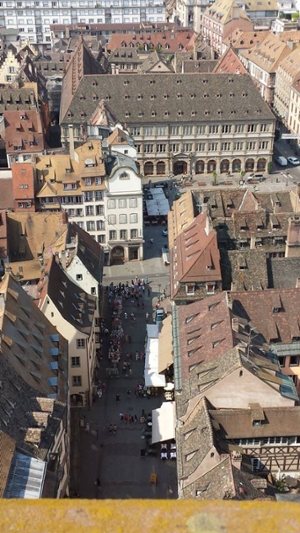 After the program was over I traveled back to Paris with classmates and we stayed for about 4 days. We visited the Notre Dame, the Louvre museum, l'Arc de Triomphe, le Champs Elysees, and of course the Eiffel Tower. 
I'm extremely happy to have gone abroad and was able to experience the French culture. I only have a few more classes to go before completing French major and hoping to return to France to experience more of the culture. In order to give back to the community I'm now a study abroad advisor here to help incoming international students transition into the American culture.