Name: Darryl McGee
Program: Short-term program in China
Major: Business Administration
Term Abroad: Summer before junior year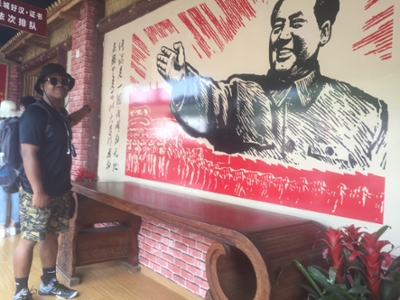 During the summer 2017, I got the chance to experience China. This study tour was one of the best experiences of my life. Being one of two American students on the trip my eyes were wide open to all the new things that China had to offer. Our trip started off in Beijing and we stayed in the Xinyuan Inn which resides in Opium Pipe Lane, which was quite the experience to dive into when I first arrived. Me and my roommate Blake enjoyed the lively Bazaar right outside our hotel room door. After staying in Beijing for about 3 days we got to experience the Forbidden City, the National Museum of China, and Tiananmen Square just to name a few places we went was outstanding! From Beijing, we took a bus trip to go see the Great wall and that was probably one of the most powerful parts of the trip for me. Then our trip to the northern-eastern part of China was finished and we found ourselves on an intermediate speed train to go to Nanjing. We visited the University of Nanjing and other companies around the university and met with companies like AO Smith, Phoenix contact, and a pharmaceutical startup company named Sanhome. These companies took us on tours to display their products and explain their business plans. This information was new to me and helped me understand the practices of companies outside the continental United States.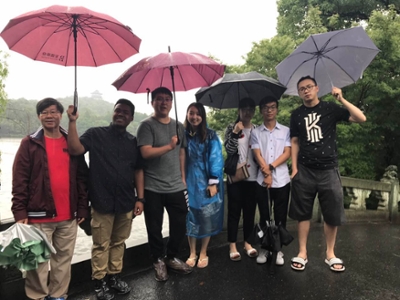 Overall, the trip to China proved to be a great one. I met many people that I connect with on campus today that I otherwise would not have met if I did not go on the trip. I also got the chance to build a good relationship with my professor Hung-Fung who was a fantastic mentor and guide throughout the trip. After the trip was finished I got the chance to see my family in Philippines because of the proximity and the chance to see my Grandparents I rarely get to see was a large reason I went on this trip. I also visited Japan and Canada on my travels and got the chance to experience these places on my own and I believe this trip has transformed me. I now have the urge to travel as frequently as possible and try to capitalize on any and every opportunity that is available to me. I would recommend study abroad to any student who wants to experience a different culture than their own. The two-week trip to China would be a good trip to take to get your feet wet in the world of travel. You never know who you could meet and the opportunities that result from attending these types of trips.