Name: Brianne Butler
Program: UMSL faculty-led program for Spanish Language to San Jose, Costa Rica
Major: Nursing
Term Abroad: Winter intersession during junior year

I never thought that I would be able to study abroad based upon my major; nursing. One of my Spanish professors talked about studying abroad over the winter intersession my first semester at UMSL, but I did not look into it. The next year, I realized that this was an opportunity that I would only get once. I decided to look into studying abroad in Costa Rica during the 2012 Winter Intersession. After sitting down and talking to my nursing advisor and a study abroad advisor we determined that I would be able to study abroad while in the nursing program.
When the plane landed in San Jose, Costa Rica, I knew that these next two weeks would be filled with so many new experiences. While in Costa Rica, I attended the Costa Rica Learning Academy (CRLA). My class had 6 students and was very Spanish focused and over the course of 2 weeks, my Spanish improved so much! After classes each day, there would be Spanish dancing and cooking classes along with Spanish conversation. Before class daily, you would have the opportunity to sign up for these extra classes. Every day I participated in these classes because I wanted to take advantage of every opportunity that I had in Costa Rica.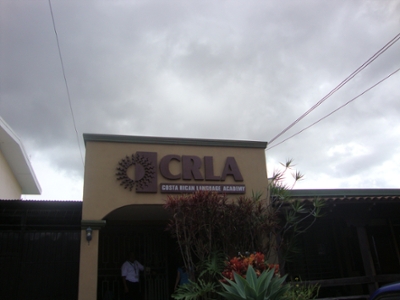 The weekends in Costa Rica were filled with travel to different areas. The first weekend, we went on a boat tour looking for exotic animals, went on a boat tour at the base of Arenal Volcano, went zip lining through the jungle around Arenal, and experienced a Hot Spring. The following weekend, we went to Punta Coral, a private beach. The view was breath taking. I went on a nature hike to the other side of the island and it was astonishing to see the differences for one side of the island to the other. I got to go kayaking for the first time as well. That same weekend, I went on a tour of Doka Coffee Plantation, visited Poas Volcano- which was active-, saw the Blue Lagoon, and visited La Paz Waterfall Gardens. Each of these places were beyond beautiful and I never imagined in my wildest dreams that I would get to do any of this.
San Jose is a town where you can just hop on a bus and get to many local hot spots. The people of Costa Rica are friendly and willing to help out in any way possible, especially when you get lost late at night and don't have a clue where you are.  Over the course of the 2 weeks, we had a Tico Challenge we could do and participate in many local activities and try lots of new foods.  The food in Costa Rica is a lot richer than back in the States and with every meal there would be fresh fruit and juice. At first I was hesitant to try new foods but eventually did and come to find out I really liked it.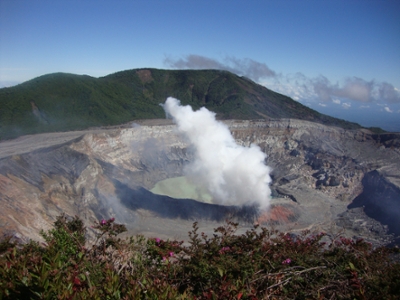 The opportunity to study abroad in Costa Rica was one of the best experiences so far in my life. I wish that I would have been able to stay in Costa Rica longer than 2 weeks. If given the opportunity to go back to Costa Rica, I would be on the next plane there. Costa Rica is a great country to go to study abroad. If you love the experience of studying abroad for 2 weeks, there are semester and yearlong programs that you could look into as well. I hope you have a great experience studying abroad and cherish every moment.