Name: Brett Evans
Program: Semester Exchange at ESSCA-Shanghai
Major: Finance & International Business
Term Abroad: Spring semester during senior year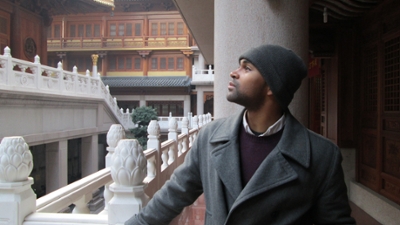 Being a senior at UMSL, things were starting to get old; the monotony of daily college life was wearing on me, and I had to break out and do something unique. I'm always on the lookout for new and exciting ways to advance my knowledge and personal awareness. This year (2013), I spent my spring semester abroad in Shanghai, China. Needless to say, it was the best six months of my life.
When I'd heard about the study abroad program and went to check out what they were offering, my first thought was probably the same as everyone else's: this costs WAY too much money. But the deeper I got into my research, the more I realized that the program actually cost me less than spending the semester in St. Louis. With China's seriously low cost of living and abundance of jobs, the only serious expense worth mentioning was the plane ticket, ($1,100). [It is possible you may receive] enough of a scholarship to cover even that! The monthly rent of my Chinese apartment was only $300/month, the average meal was $3.00, and tuition was exactly the same as UMSL.  As intimidating as it seems, cost is not that big an issue.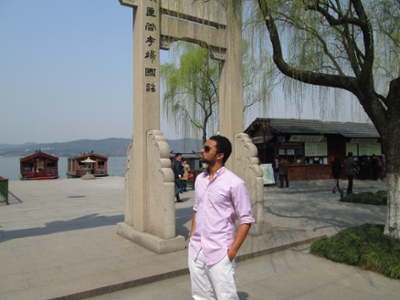 From day one of my trip, I was completely immersed in an entirely new culture of people who were nothing like me. The food was different, the buildings were different, and I was 10,000 miles away from anybody I knew. If you've never had the opportunity to live on your own, this is an extreme wake-up call; during my semester I had to apartment hunt, shop for groceries, buy a cell phone, and make travel arrangements. I had to do it all in Chinese, no less. In the beginning, it was definitely a challenge, but I met so many great people both local and foreign who gladly helped me through everything.
That's the other thing: you will meet a TON of people. No matter what country you decide to visit, you'll be surrounded by locals who are extremely interested in speaking with you and hearing what you have to say. I can't even remember how many times someone came and sat by me and a restaurant, only to buy me a beer and pick up the tab for lunch. You're an American, and that guarantees you celebrity status in whichever country you decide to step foot in. The school I attended while I was abroad was actually a French university with a branch in Shanghai; many of the students that I studied with were European, and that ended up stretching my network out even further.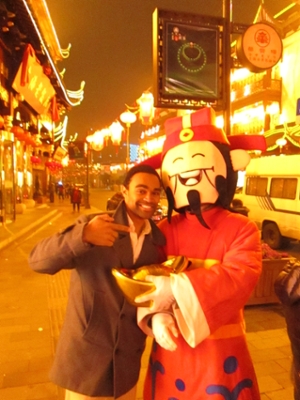 The beauty of leaving the country for the first time is that you'll make friends with people from all over the world, and you'll have every reason to get up and visit them in the future; I'm already making plans to fly out to France and visit some of my people from the semester, and I'm considering business school at the head campus of ESSCA in Paris. It really is true that once you leave the states for the first time, you'll catch that "bug" and want to leave again! UMSL study abroad has opportunities to put you almost ANYWHERE on the globe, so make sure that you take advantage of that and travel before you graduate; this is the perfect time to do it!