Name: Anita Fike
Program: UMSL exchange at Waseda University, Tokyo, Japan
Major: Modern Languages - Japanese
Term Abroad: Sophomore academic year abroad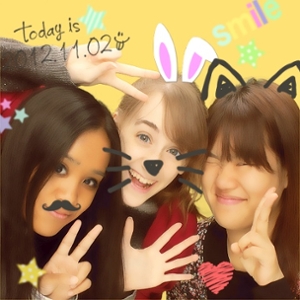 My first semester in Japan involved a considerable amount of adjustment and adventures. Merely getting oriented with the transportation and directions in Tokyo was quite the challenge. However, international groups at school played a large role in helping international students find their way and get started on making friends. The same groups (WIC and Niji no Kai) host quite a lot of events and are very welcoming for international students. They took us on small excursions to various parts of Tokyo such as a tour around Asakusa and the Tokyo Sky Tree. It was still summer at the time, but even though it was hot, it was hard not to have a good time with everyone. WIC even has a yearly event called Yataimura where the students split into teams, each with a country as a theme, and compete against each other with cultural food (I was in Machupicchu and we won first overall). Because of Yataimura I spent a lot of time getting to know people in WIC, particularly as we worked nearly every day for a couple hours to get preparations done. The best part was probably the celebration at the end, where everyone gathered in a nearby park and made announcements about the results.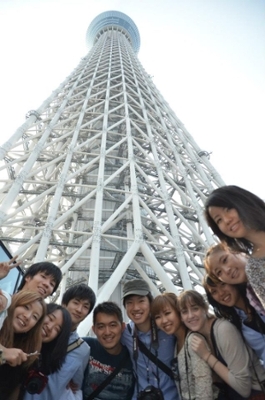 A lot of friends, even though they live in Tokyo or may have been there all their lives, have surprisingly many places they have never been. Because of that, going to places like Ueno Zoo's a first for not only me, but for my new Japanese friends as well. Other friends enjoy taking friends around where they live or know really well such as one of my friends showed me and some other exchange friends around Enoshima. We bought tickets where we could freely travel around the island all day, so we went from one end to the other, stopping at shrines and ended our journey with a visit to Kamakura. Traveling with friends to places they know and hearing about what they recommend and remember of it is probably one of the best parts of traveling with Japanese friends. It is also nice when you get to freely try whatever you want when in a new part of Tokyo, particularly when it comes to the food the area's famous for such as the fried manju at Asakusa.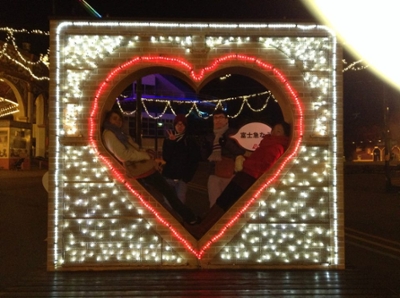 Around Christmas time, there was a lot of going around Tokyo to see the different illuminations set up in various parts of Tokyo. Because of school and jobs (particularly with job hunting), quite a lot of friends are busy, but even then they still manage to find time to go see movies with me and go to places such as the Tokyo Tower. New friends I've made are quick to offer help when school here has students do interview projects, and they really do strive to make international students feel involved with various activities. Niji no kai and WIC always have something going on, so it is rather easy to find events (such as snowboarding trips and homestay opportunities) and meet new people. Just recently we even went as a group to go see kabuki, another event that was a first even for some of the Japanese students. During school, both groups have lounges where students gather when they either have breaks from classes or lunch, a good time for meeting up with friends.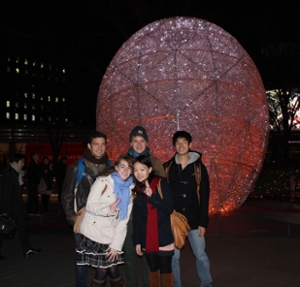 Since school has let out for break, I also took a trip to Okinawa. In part the trip was to see some new places I hadn't seen when I was there previously, but the best part was most definitely seeing friends and my host family I had stayed with three years ago. Even though I've already been there, the second time was just as interesting as the first. After living for several months in Tokyo, it was really quite the change. People tend to lump most of Japan as being represented by Tokyo, but when you go somewhere else, a new Japan can be seen. In Okinawa I saw a Japan that I do not see in Tokyo, and all it takes to realize that is just by going there. In the same way, I thoroughly look forward to further travels with friends and seeing everything I can afford to before going back to the United States.