Name: Amy Seidel
Program: UMSL faculty-led Japan Study Tour
Major: Japanese and Computer Science
Term Abroad: Summer program during her Sophomore year
When I started taking Japanese Language courses at UMSL in 2015, I was dead set on going on the Japan Study Tour in 2018. I spent 3 years dreaming about this. Needless to say, my expectations were very high. And so I set off on my first international adventure. As this was my first time abroad, I was so fortunate to have my professors leading me around Japan. The scale of Tokyo is unimaginable, especially coming from St. Louis.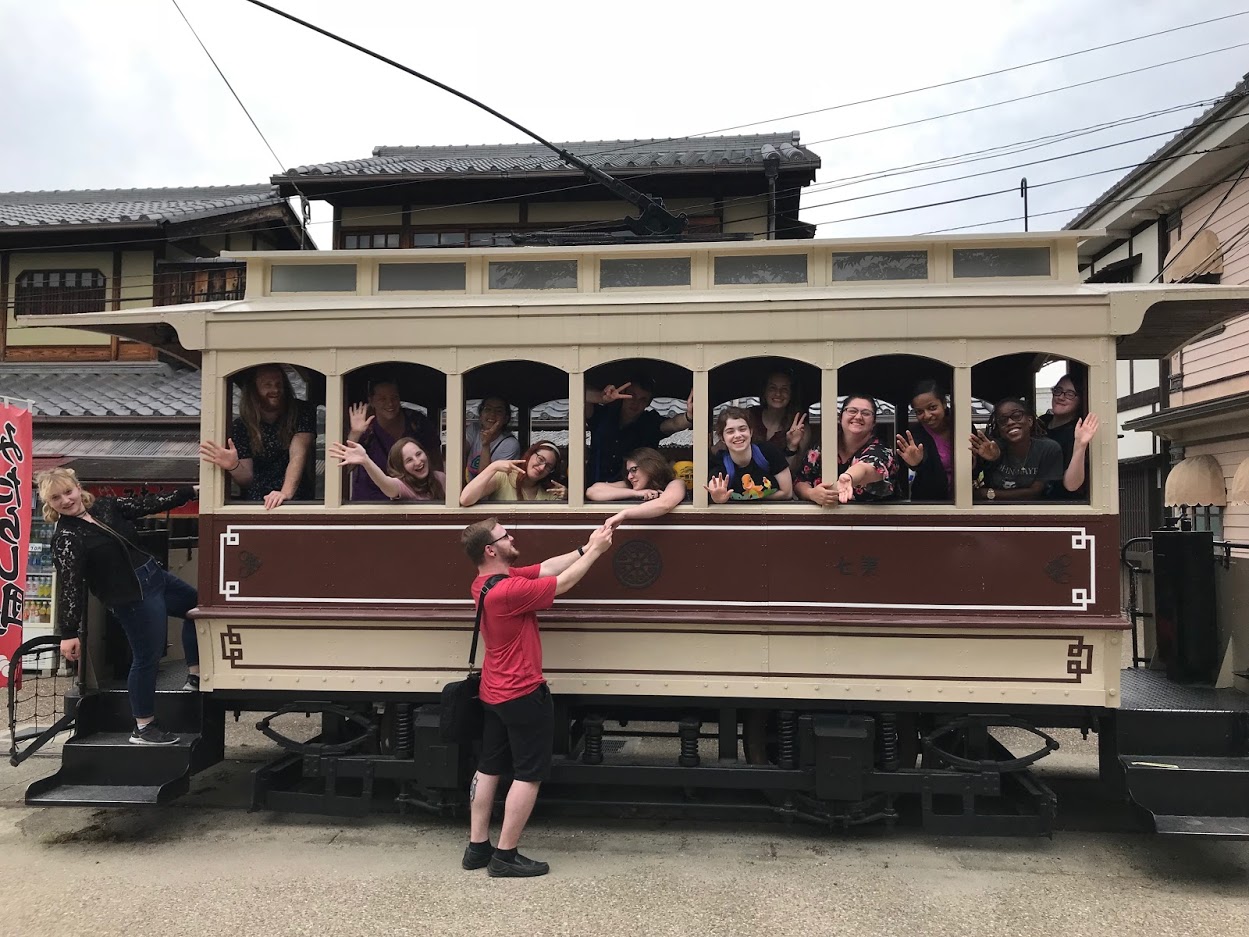 While I do wish I could have stayed longer, 2 weeks was short and sweet and I never really felt the pains of homesickness that I'm sure I would have had I stayed for longer.  I also feel like my Japanese improved more in those 2 weeks in Japan than it did in a whole semester. Just being there, immersed in the language and culture helps you pick things up very quickly.
Even though I had three years of Japanese language classes under my belt, being in a foreign country where English is NOT the primary language was intimidating. The senseis (professors leading the tour) were so amazing and patient with all of us and helped us every step of the way.
These were the busiest two weeks of my life. Non-stop activities, learning, and traveling made me wish there were more than 24 hours in a day.  Tokyo was amazing but getting away from the hustle of big city life and spending the end of the trip in peaceful Nara was so rewarding and Kyoto's beautiful temples and shrines really reminded me that Japan is thousands of years old and has so much history compared to the United States.