Geospatial Science Summer Camp for High School Students Grades (9 – 12)
Join UMSL's Geospatial Collaborative at it's first Summer Camp!
When: Tuesday, June 20 – Friday, 23, 1:00 - 4:00 pm each day
Where: Express Scripts Hall 003 on the University of Missouri-St. Louis campus
Cost: The camp is free and each student will receive a $500 stiped for participation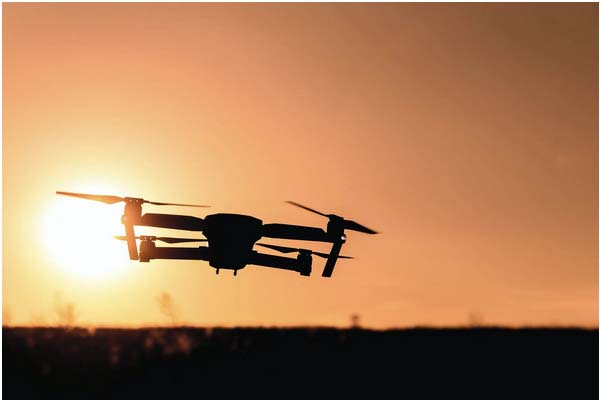 Applicant Requirements:
Applicant Must be enrolled in 9-12 grade
Minimum GPA (current or cumulative) of 3.0
Complete online application
Upload a recommendation letter, and high school transcript by deadline.
Agree to student participant and parent/guardian commitment.
All participants must agree to meet attendance, performance and behavior requirements for successful completion of the Academy.
All participants are expected to complete assigned tasks and fully participate in class activities to meet program requirements.
Application Deadline: June 1, 2023
About the Camp
Geospatial Science is an interdisciplinary field that involves the study of various phenomena on Earth and their spatial relationships. The field is vast and covers various areas such as geography, Geographic Information Systems (GIS), cartography, remote sensing, and surveying. With the increasing use of geospatial technologies in various industries such as agriculture, urban planning, transportation, and environmental management, there is a need to expose high school students to this exciting field. The Geospatial Science Summer Camp for High School Students is designed to introduce students to geospatial science and provide hands-on experience in various geospatial technologies. Moreover, the St. Louis community continues to work together in unprecedented ways to reach the full potential as the global hub for geospatial technology. The proposed summer program will be helping the UMSL Geospatial Collaborative achieve its mission to create the workforce pipeline that will support St. Louis' rapidly growing geospatial sector.
Camp Activities:
The Geospatial Science Summer Camp for High School Students will be a week-long program that will involve the following activities:
Day 1: Tuesday, June 20: Introduction to Geospatial Science
Intro to Camp/Program and What is Geospatial Science
Introduction to the National Geospatial-Intelligence Agency in St. Louis
NGA Careers and Internships for high school and college students
NGA Demo: Office of Geography Product Demonstration and "Day in the Life of cartographers and human geographers"
Day 2: Wednesday, June 21: GIS Basics

Introduction to GIS software and its components.
Hands-on exercises in creating and manipulating GIS data in ArcPro
Day 3: Remote Sensing
Introduction to remote sensing and its applications.
Hands-on exercises in using remote sensing data in ArcPro
Day 4: Virtual Reality
Students will visit T-REX's VR lab to learn more about VR technology.

Help students build interpersonal skills such as empathy, collaboration, and social skills needed for the future.
Expected Outcomes:
By the end of the Geospatial Science Summer Camp for High School Students, participants will have:
Developed a basic understanding of geospatial science and its applications.
Gained hands-on experience in using geospatial technologies such as GIS and remote sensing.
Developed teamwork and leadership skills through group projects and activities.
Increased awareness of career opportunities in geospatial science.
Have questions? Please reach out.
Reda Amer, Ph.D.
Director of UMSL Geospatial Collaborative 
University of Missouri-St. Louis
421 Woods Hall, 1 University Blvd., St. Louis, MO 63121
314-516-4838 | reda.amer@umsl.edu