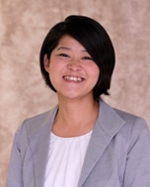 Office:
552 Clark Hall
Phone
: (314) 516-6089
yoshiih@umsl.edu
---
Background: Hiroko Yoshii has been devoted to language teaching for over 15  years. Born and raised in Japan, she started her career as an English teacher at secondary schools in Japan. She completed her master's degree in Teaching English as a Second Language through the department of Language and Literacy Education at the University of British Columbia in Canada. After arriving in the States, she completed the WUSTL-ALLEX (Alliance for Language Learning & Education Exchange) intensive teacher training program and served as an adjunct Japanese instructor at UMSL and Webster University. She is now an Assistant Teaching Professor of Japanese at UMSL, where she enjoys participating in the growing learning community.
Teaching: Hiroko's expertise is the practice and mastery of spoken Japanese language. She teaches the Japanese language as part of Japanese culture, rather than treating the language and culture as separate entities. She teaches Japanese-language courses at all levels from beginning to advanced, as well as electives such as East Asian Calligraphy.
Other Activities: Hiroko is an avid participant in Japan-America Student Association events. She has worked for St. Louis Japanese Language School as a teacher and the WUSTL-ALLEX program as a part time administrative staff.