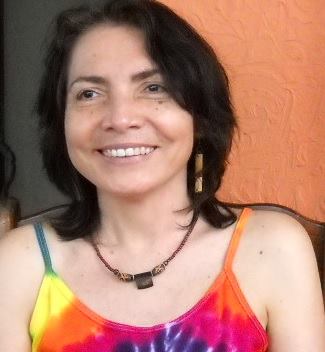 Office:
534 Clark Hall
Phone
: (314) 516-6440
baloghm@umsl.edu
---
María Teresa Balogh (Marité) is a Teaching Professor of Spanish, specializing in Latin American literature, diverse cultural special topics, and creative writing at the University of Missouri St. Louis. She joined the UMSL languages team in the fall of 2003.
Since then, she has taught a variety of courses from first semester to graduate level, in topics such as magical realism, Hispanic films, and myths and legends, among others. She has a master of Arts degree in Foreign Languages and Literatures with a double major in Teaching of English to Speakers of Other Languages from Southern Illinois University at Carbondale and a Master Fine Arts Creative Writing degree from UMSL.
She is also a bilingual, bicultural poet, fiction writer, Caribbean folkloric dancer, originally from Colombia. She has a book of poetry in Spanish by Ediciones Torremosas, a Spanish publisher based in Madrid, and a collection of poetry and fiction in English by Cool Way Press, based in St. Louis. Her fiction & poetry have been published in numerous journals from the USA and South America.
She has been many places and done a bit of everything, including a couple of tours with the Peace Corps. While being a Peace Corps Volunteer, she taught English in Mauritania, West Africa and trained rural people in Honduras in the management of water systems. She also participated in the supervision and construction of these rural water and sanitation projects.
Profesora Balogh is a passionate language learner who became multilingual just out of love of languages and cultures. She speaks Spanish, her native language, English, French, some Portuguese and a little Italian. This ability has brought her far in life and makes her empathize with fellow language learners.